Osun Govt. Annually trains 5,000 teachers, says Commissioner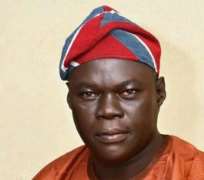 Osun State Government has disclosed that it embarked on the training of 5,000 teachers annually as part of its programmes to enhance capacity in the education sector.
According to the commissioner for Information and Strategy, Mr Adelani Baderinwa, the teachers are being trained in Mathematics for teachers and ICT training for school leaders (Headmasters and Principals).
Baderinwa stated this while delivering lecture at the Nigeria Union of Journalists (NUJ), State Information chapel progarmme on Wednesday.
The commissioner said, "Osun government trains 5,000 teachers on annual basis out of the workforce of 15,000. This means that in three years, all the teachers have benefited from one training or the other, according to the State Universal Basic Education Board."
He stated that the state government has taken tangible measures to ease the work of teachers in the basic education system (primary one to six and junior secondary school one to three).
Baderinwa said the government also built ICT centres in the modern schools all over the state to train teachers periodically.
He added that government has recruited more teachers to fill up the shortages caused by death and retirement while effort is ongoing to ensure vacancies are filled by systematic recruitment of more teachers to suit the efforts at rejuvenating the education sector the more.
The Commissioner disclosed that the Aregbesola administration has invested hugely in schools infrastructure with a view to enhance the learning environment which is critical to the well-being of the totality of education.
"The efforts of the government in bringing education back to the enviable position is by re-inventing vibrant human resources in education and ensure good environment for teaching and learning."the Commissioner stated.
Baderinwa said the Aregbesola government has upped its game in promoting good education system in the state by making the Tablet of Knowledge (Opon Imo) with a view to making easier learning.
Tablet of Knowledge has been acknowledged by the federal, some states and several national and international organizations as innovation which will help students greatly in their studies.
He called for more support and understanding of stakeholders in the avowed steps of the Aregbesola administration to improve education standard through vigorous human and infrastructure developments which he said will bring greater happiness very soon.
The Commissioner expressed happiness that fruit of the government's efforts are already manifesting with the improvement in the results of School Certificate Examinations which over the years has increased by over 200% while many more secondary schools graduates qualified and entered higher institutions.