Osun Speaker donates 1.5m to proposed Ejigbo civic center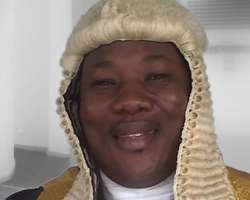 Rt. Hon. Najeem Folasayo Salaam
Speaker of Osun State Assembly, Rt. Hon. Najeem Folasayo Salaam has donated N1,500,000 for the proposed site of Ejigbo Utra modern civic center.
It would be recalled that during the celebration of 11th Ejigbo Mekun day, the Rt. Hon Speaker who led the OSHA team to the great event, donated a sum N500,000 and promised a N1,000,000 on behalf of the OSHA.
Our correspondent gathered that the promise was fulfilled yesterday. Final financial report would be published soon.