We'll declare Bendel republic if FG fails to heed restructuring calls, group threatens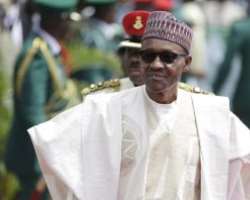 A GROUP, Midwest Movement, has threatened to declare Bendel Republic if the leadership of the country fails to play its constitutional role and entrench true federalism. The group said the proposed Bendel Republic is made up of Edo and Delta states and comprise 12 tribes that include Akoko-Edo, Esan, Benin, Etsako, Owan, Anionma, Ika, Ndokwa, Urhobo, Isoko, Ijaw and Itsekiri.
The movement warned that should government continue to play the ostrich with the current agitations for restructuring, the Midwest region will resist all attempts to annex, attach or conscript it as part or any part of its near or far neighbours.
The group said: "If the federation of Nigeria fails to hold under the weight of government's Midwest Movement,inability to play its constitutional role and because of the reckless actions of ethnic jingoists, the Midwest territorial area shall employ, embrace and adopt every available international instrument, conventions and protocols to take its destiny in its hands as a territory to be called Bendel Republic or any name or appellation our people so choose to adopt."
Don Obaseki, convener of the movement, in an eight-point demand in Benin, the Edo State capital yesterday, said the group was deeply concerned about the situation in the country, adding that "the federation of Nigeria is in dire crisis due to injustice, marginalisation and flagrant violation of the terms agreed upon by its founding fathers.
The group demanded, among others, "that government and representatives of the people in parliament to consciously heed the voices of reason on the call for a re-federalisation of the country, using all available constitutional means, while factoring the interests and aspirations of all ethnic nationalities in Nigeria.
"That government and its officials refrain from and resist the temptation of casting all those calling for peaceful resolution of the current political impasse as mere appointment seekers; "Government should, as a matter of urgency, broaden its consultation and engagement with stakeholders of all ethnic nationalities, with a view to working out modalities to ease the current avoidable tension in the country." Vanguard