NYSC DG calls for expansion, renovation of Orientation camp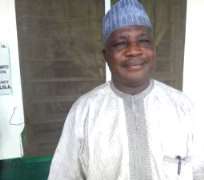 The Director-General of the National Youth Service Corps (NYSC), Brig. Suleiman Kazure has called for the expansion and renovation of orientation camps across the federation.
The NYSC boss made this request through the Director of Procurement of the Scheme, Mr Yakubu Joach during a visit to the NYSC Permanent Orientation Camp in Ede,Osun State on Wednesday.
He said, "I plead that there should be periodic expansion and renovation of all the orientation camp in the country because the corps members population keeps on increasing day-in day-out."
According to him, there is no year that the NYSC scheme does not have additional number of corps members, adding that "in the next few year this place will not be enough to accommodate all the corps members."
He therefore pleaded for the provision of constant renovation of the camp and facilities so it would be able to accommodate the corps members deployed to states to serve their father land.
Speaking on the discrepancies in the gender population in the camp, he explained that inadequate expansion of orientation camp also contributed to the problem.
He said if the orientation camps are fully equipped with facilities and are expanded, there would be more space and rooms for the corps members for the programme.
"Don't forget that the provision of the orientation camp in the constitution of the operation in the ACT is the responsibilities of the state government to provide space for the orientation course for corps members" he added.
Attachment; Director of Procurement, Mr Yakubu Joach.