IN NIGERIA, POWER IS ABOUT 40% COST OF PRODUCTION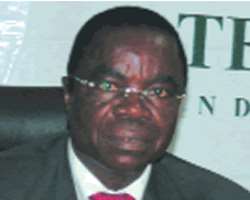 John Aluya
Lack of sufficient capital to support Small Medium Enterprise (SMEs) is said be responsible for the failure of microfinance banks in the country, just as the management of TechnoGlass Industries Limited(TGI) lamented the huge monthly electricity bill paid to Power Holding Company of Nigeria (PHCN) without getting the desired services from PHCN.
These were the submissions of the Managing Director of TechnoGlass Industries Limited, Mr. John Aluya in an interview with Daily Sun.
Specifically, he said SMEs that are supposed to be the major beneficiaries of microfinance banks are not in anyway getting the little funds at the disposal of the banks because the banks prefer to go into other line of businesses, which they consider more profitable than giving funds to SMEs.
'From inception microfinance banks are not well structured. There is no sufficient capital to support the SMEs.And for any economy to grow; new SMEs, businesses must spring up on a daily basis. But in Nigeria, the reverse is the case because the SMEs that are already established find it difficult to survive' he said.
Besides, Aluya explained that his firm pays a monthly electricity bill of five million to PHCN without getting power for its plants and machineries, adding that his company constantly operates on three different generators because they cannot afford to have power interruption during production process.
On TGI's activities, Aluya said TGI is a subsidiary of Crystal Glass Nigeria Limited borne out of the need for a Nigerian company that will be solely responsible for the processing of safety glass. The TGI boss maintained that the company which set out as a wholly indigenous glass processing company with a daily output capacity of 4500 square meters of safety glasses in both tempered and laminated form.
According to him, TGI is equipped with state of the art tempering and laminating line and other glass processing machine from Italy,U.S.A, China and Singapore, while also owning the biggest tempering and laminating line in the West African Sub-Region.
Also, he informed that a multi-million dollar investment in high tech machinery and processing equipment took place in order to produce a wide range of glazing solutions locally and internationally, noting that it also has a staff compliment of over 120 staff strength in various functions of business, from computer numeric controlled glass shaping machines to a toughening furnace, laminating line and designing of frameless entrance doors and high performance glazing.
Born in the 50s, Aluya was an ex-banker with over 35 years of banking and business development experience. A man of humble beginning who was fascinated with glass all his life. As a young child he under-studied his uncle who was a glass merchant in Benin and his enthusiasm into the glass business is a living testimony today.
He set up one of the foremost glass companies in the country-Crystal Glass Nigeria Limited in 1985. The business began with importation of louvre blades and later veered into actual production of other forms of glass. The company today, has over one billion naira investments.
Aluya's giant stride in the nation's manufacturing sector has garnered industry-wide accolades. His peers in the manufacturing sector largely seek after his business and managerial skills. He succeeded recently in courting Chinese investors to establish a world-class multi-billion-naira glass factory in the Niger Delta.
He is the Group Managing Director of Crystal Group, compromising of Techno Glass Industries Limited, Caltex Investments Limited and Crystal Glass Nigeria Limited. He is a Council member of Yaba College of Technology, Lagos; Council member of the Manufacturers Association of Nigeria (MAN) and currently, the Chairman of the Manufacturers Association of Nigeria, Apapa Branch.
Excerpts:
Operational challenges
First and foremost, power is critical. Like we all agree, apart from power; we also have the issue of massive unbridled importation of products that can be manufactured locally in Nigeria. The Customs have not been able to police our borders effectively by not allowing the entry of adulterated and poor quality products.
At the moment, safety glass production comes in different varieties. There is what we call whole six, a system that we use in tempering and laminating. But some fraudulent manufacturers will present six soak as a safety glass but ideally it is not a safety glass. Though it looks like a safety glass but if it breaks, it breaks like a normal glass and causes injury.
Six soak glass are been imported as safety glass in Nigeria because the consumer doesn't know the difference coupled with the fact that there is no standard building code in Nigeria that specifies what consumers should look for in a particular product. This would make identification of inferior products easily detectable.
Again, infrastructural decadence remains another major issue that manufacturers are contending with on a daily basis. Our road networks are in a deplorable condition.
If it would cost me about N10, 000 to move my finished products from Lagos to Aba or Port-Harcourt, the man in Port-Harcourt would prefer to bring the same container from Europe and pay a similar freight rate knowing full well that a container is even bigger. All these problems highlighted contend to add up to the cost of production which at the end of the day would be transferred to the final consumers.
Again, look at water. Every manufacturer in this country makes provision for water. These are things our counterparts in other parts of the globe take for granted. They just buy the pumping machine and connect to the public water supply mains provided by government and pay a minimal monthly consumption rate to the service provider. But here, I have to invest so much money in getting my Borehole. And after putting the Borehole in place, I have to get a treatment plant in place which also has to be maintained regularly in order to get quality and pure water at all times.
All these things are added cost to production. And like I often say, power alone is about 40 per cent of production cost in Nigeria. And that is what makes our products in Nigeria very expensive because there is no way our products would be competitive under such unfriendly business condition. Not that we cannot produce good products as manufacturers or as a country, we can. But because of our cost structure, it makes our products very expensive compared to what others are bringing into the country.
Credit squeeze and manufacturing
Credit squeeze has really impacted negatively on the working capital of our business operations to a great extent, especially as it relates to those of us operating in the real sector. Most manufacturers depend so much on banks for our working capital. That is; our day to day operational expenses. And when banks started recalling credit, of course, we had no choice other than to scale down the magnitude of our business operations because you must have adequate funds in order to be able to get raw materials, pay salaries and other sundry bills.
So, the credit squeeze to a large extent affected manufacturing negatively. Above all, most projects that we are planning were put on hold because we did not have a line of credit to be able to pursue the projects anymore.
Another unfortunate angle to the credit squeeze issue is that some of our members in Manufacturers Association of Nigeria (MAN) have complained about a recent development whereby banks request for additional collateral on already existing loan facilities that is currently been serviced. Though, I have not had such experience personally, if not for the complaints from our members.
So, when this unfortunate development arose, what we did at MAN was to request our members to ask from their respective banks why that should be. And the reason they got from the banks was that, the banks considered the collateral given to them at that time as just grossly inadequate. Again, remember there is an ongoing banking reform which has now upgraded every thing to a particular level. In order words, the current Central Bank of Nigeria (CBN), Governor is setting a new parameter for banks.
Hitherto, a bank might decide to say, let me take this your house at the value of one million naira. But the new parameter may say the maximum amount that can be loaned for the same house is N500, 000.
So, in this circumstance, it becomes apparent that the bank would ask for extra security if one still wants to maintain such facility. So, I think that is what is happening in this case not that the bank is just asking for additional security knowing fully well that the one they have is sufficient.
Expectations from Minister of Commerce and Industry
It would be too premature for me to access him. Though, he has been somebody who had prior to now been in government. Apart from that, he is also a business sector person. I believe he would be able to deliver, having had the experience of operating in the business sector, I believe he should be able to do deliver and do very well when he settles down.
Having said that, we expect that as the minister of commerce and industry he should be able to seek a way of finding a lasting solution to the infrastructural decadence in this country because that is the limiting factor to the growth of the Nigerian economy while also making sure that there is sufficient provision for infrastructural facilities that would encourage the development of Small Medium Enterprise (SMEs) because in every economy and for any economy to grow there must be constant development. That is; new businesses and SMEs must come in on a daily basis.
For instance, if in Amuwo Odofin Local Government of Lagos State, there are about 20 SMEs springing up weekly, that will help a long way because SMEs are the backbone of any economy. Besides the fact that they are so small in nature, they are very competitive. They compete amongst themselves. And that competition brings about efficiency through the challenges they create which in turn makes them very resourceful.
So, the environment that would encourage the creation of SMEs is very important to the development of the economy. And we expect the Minister to look at this area very well.
Again, he should also put up structures that will sustain the existing companies because a lot of companies are closing down daily as a result of the harsh economy condition. Also, another issue that can be linked to the problems confronting SMEs could be traceable to microfinance banks because they are supposed to be the ones that ought to provide a sort of soft landing for the SMEs but reverse is the case.
I think from the inception of microfinance banks they are not well structured. They need to take a second look at them and address the structure problem that will now make them have adequate capital base which would in turn be used to support the SMEs because one cannot run a bank without having the sufficient funds to lend to borrowers. They must have sufficient pool of funds. And my understanding is that most of the microfinance banks don't have enough financial resources to support SMEs and other small businesses.
President in charge of Power Ministry
I would say it is a right thing. The President is just trying to take the bull by the horn and I wish him all the best if he can do it. It's not that tackling power problem in the country is an impossible task but the problems lies in the fact that we have not had a committed person to handle the assignment. But if he is committed, I think he can do it because as a country we have spent a lot of money trying to solve the power problem and yet, we have not gotten out of it. If he can break the cartel, those who are selling diesel and generators are the cartel that is holding the country to ransom. And government as a matter of urgency must do everything possible to break the jinx of these so called cartel.
Survival strategies
Our strategy is to maintain our operational level by making sure that we manage our cost efficiently and to make sure that whatever we produce is delivered to the satisfaction of the clients so that more customers will continue to come. Again, business operators need to know that what sustains a business is the volume- turnover. Not a situation of just carrying out a single contract in a year and remain idle for another year before getting another job.
Producing for nation building
Lagos for instance is aiming to be a mega city. And for a state to be a mega city, you don't expect to see a street replica of a slum. Rather, you would want to see skyscrapers glazed with safety glass. That is what we are here to do. For example, we are here to assist the Lagos State Government to achieve her dream of becoming a mega city through the provision of glazing solution that will illuminate the environment thereby making driving pleasure and similar to that of Shangai in China, New York in US and other European countries where you have skyscrapers glazed with safety glasses.
Collaboration between TechnoGlass and SON
In our company, we maintain a high level of collaboration with the Standards Organization of Nigeria (SON). We are partners in progress because we have our Mandatory Assessment Conformity Programme (MANCAP) certification in place. Besides, we jointly developed the SONCAP, Standards Organization of Nigeria Conformity Assessment Programme. SONCAP was developed for manufacturers as a result of what we suffer in the areas of fake and adulterated product. So, we jointly designed that concept as a way of safeguarding both the consumer and manufacturer.
That is what SON is implementing.
Genesis
Technoglass Industries Limited (TGI) is a subsidiary of Crystal Glass Nigeria Limited which was established in 1985 as a trading business, supplying float glass to the Nigerian construction industry. The formation of a manufacturing outfit of Crystal Glass Nigeria Limited, known today as Technoglass Industries Limited in 2004 was borne out of the need for a Nigerian company that will be solely responsible for the processing of safety glass for the building and construction industries with the mission of providing safety, beauty and illumination to our natural environment. We set out as a wholly indigenous glass processing company with a daily output capacity of 4500 square metres of safety glasses in both tempered and laminated form.
It was identified that there was a necessity in the market for a company, which would manufacture and process safety glass. TGI is equipped with the state of the art tempering and laminating line and other glass processing machine from Italy, U.S.A, China and Singapore.
TGI owns the biggest tempering and laminating line in the West African Sub-Region.
A multi-million dollar investment in high tech machinery and processing equipment took place in order to produce a wide range of glazing solutions locally and internationally.
The company has since inception build solid records of achievements and its continuous stream of technical breakthrough and other functional glass products have attracted many of Nigerian's leading architectural firms and aluminium companies. Little wonder, we aim at being the indisputable market leader in the manufacturing and distribution of safety glass in Nigeria and West African Sub-region.
Technoglass Industries Limited, the first wholly indigenous company in glass processing. has a multimillion dollar investment in high tech machinery and processing equipments aimed at producing a wide range of glazing solutions for our clients. Technoglass today, is proud of her state of the arts facility in tempering and laminating lines, CNC engraving machine. Insulating glazing line and other glass processing machine from reputable equipment manufacturers across the globe and is celebrated in the industry as having the biggest tempering and laminating lines in Nigerian and West African Sub-region. Our facility can design frameless glass entrance doors, shower enclosures, toughened/laminated safety glass of (4mm-25mm); Architectural Safety Glass ( flat and bent); Automotive Glass ( back-lite and side-lite); Bullet Resistant Glass of various shapes (28mm. 38mm, 56rnm and 76mm); Balustrade; table tops and industrial and domestic safety glass, quality mirrors with polished and bevelled edges.
After two years of continuous efforts, which enabled us to set up series of internal management and quality control system, the company have successful passed the robust test of NIS certification and we are set for the ISO certification process. The most important assets in development of new products is not only technology but the independent outlook and fresh approach that distinguished Technoglass in the high tech glass industry. TechnoGlass has continued to strive with success in spite of the enormous challenges militating against the growth of industries in the country. It is also good to know that we have a team of highly dedicated and motivated technical and professional management staff strength who have the shared values of service excellence, innovation, intergrity and responsibility.
Our firm is set to redefine and reinvigorate the ailing glass manufacturing sector of the Nigerian economy because it has built up a solid record of achievement since its establishment in 2004.A continued stream of technical breakthrough and other functional glass products have attracted many of Nigeria's leading companies as TechnoGlass customers.
TechnoGlass has continued to challenge high performance in every product. The results can be seen today in high tech products from high quality architectural, laminated and tempered glass and automotive glass for cars. But this is only the beginning as TechnoGlass keeps working to develop the more high level choices.
The most important asset in the development of new products is not technology itself but the independent outlook and fresh approach that has distinguished TechnoGlass in the high tech glass industry. This is why TecnoGlass continues to be first with significant advances that translate into high value added materials that help create uniquely better products in every application.