IMO DEPUTY GOVERNOR FELICITATES NNEOMA ON AUGUST MEETING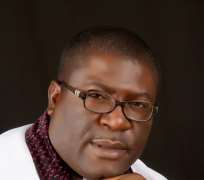 The Deputy Governor of Imo State, Prince Eze Madumere felicitates the Wife of the Governor of Imo State, Her Excellency, Ugo Nneoma Nkechi Okorocha Ph.D on the auspicious occasion of 2017 edition of August Meeting.
The Deputy Governor heartily commends the wife of the Governor for her effort in ensuring that cultures of Ndi-Igbo especially those cherished values associated with the wonderful women of Igbo extraction are not lost in the turbulent ocean of civilization.
He therefore considers August meeting as a veritable rallying point for Imo and Igbo women to come together to re-evaluate and re-invigorate those values that distinguish Igbo women.
Prince Madumere, therefore, called on all Imo women to come out en-mass to be part of the worthwhile occasion. He also urges them to use the opportunity to interact and exchange ideas on better ways, in their supporting role, to help in strengthening their families, since it is the bedrock of the society.
He showered encomium on the wife of the Governor, Nneoma Nkechi Okorocha who is also the Leader of the Southern Governors' Wives Forum for her sterling leadership qualities, which resonates in every of her imprints.
Prince Madumere heartily welcomes the First Lady, the wife of the President of the Federal Republic of Nigeria, Alhaja Aisha Buhari, the wives of the Governors and the indomitable wonderful women of Imo State, while wishing them successful deliberations on 2017 'August Meeting.
Uche Onwuchekwa
Special Assistant to the Deputy Governor on Media