Hanks Anuku Abandons Movies To Be Uduaghan's Aide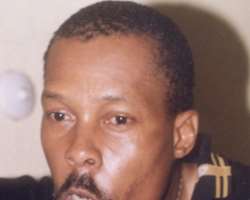 While wondering the reason for actor Hank's absence has he has not been a regular recently in movies because he is taking the RMD route where actors make use of their fame to get political appointments. RMD went absent from the movie scene and reappeared as a special adviser to Governor Uduaghan and went ahead to be a commissioner for Tourism. Just recently, sources informed that hunk actor, Hanks Anuku's absence from the movie scene is due to his present appointment as a special aide to the Delta State Government. 'He is special adviser to Uduaghan for tourism and entertainment taking after the footsteps of Mofe Damijo', source said.
Hank is also informed to have abandoned his hobby of riding power bike for his political officeholder in addition to losing his casual and gangster dress sense for a suit, T Shirt and trouser.