BADOO: Lagos Police make Top officers, Divisions' phone numbers public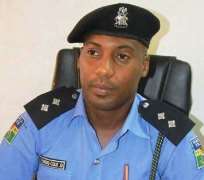 It has become imperative that the Lagos State Police Command makes available the telephone directory of the command headquarters Ikeja, Area commands and their divisions to the general public.
This information is to serve as a preventive method for members of the public to report criminals & criminal activities as well as report emergency incidents in the state. Members of the public can reach us on the 767 / 112.
Area commands and divisional police telephone numbers in Lagos are also as follows:
Commissioner of Police- 07019014800
Deputy Commissioner, - 07019014786
Deputy Commissioner, Operations- 07019014799
Deputy Commissioner, SCIID, Panti- 07019014754
Police Public Relations Officer- 07019014743
Control Room- 07019014808
Rapid Response Squad- 07019014333
IKORODU
Area 'N' Command, Ijede- 07019014702/08036480686
Shagamu Road Division- 07019014843/08032879790
Ikorodu Division- 07019014842
Ipakodo Division- 07019014853/08072404936
Agbowa Division- 07019014830/08034031054
Owutu Division- 07019014829/08151946420
Ijede Division- 07019014828/08033328658
Owode Onirin- 07019014826/08037183741
Signed:
ASP Olarinde Famous-Cole
Police Public Relations Officers Lagos state
Police command
Ikeja Lagos