I Lost my Virginity at Age 21, it was Fun Though...Singer, HumbleSmith Reveals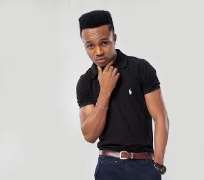 Singer, Ekene Ijemba, better known as Humblesmith, since coming into the industry has not slowed down as he continues to get accolades from fans which have still kept his dreams alive.
The singer like every other person has lots of pasts or better call it secrets which will like to share for others to learn especially the kids and saying the truth goes a long way in relieving some memories.
Humblesmith in an interview with Punch newspaper disclosed that he dosen't regret losing his virginity because he really enjoyed it.
He disclosed that he eventually lost it when he newly came to Lagos in 2009 to a lady he dated but no hard feelings because they still keep contact and she appreciates his works.
In his words, "I was born and brought up in Ebonyi State but I was a virgin till I came to Lagos. I remained a virgin when I left Ebonyi in 2009 for Asaba where I spent three years. I came to Lagos in 2012 where I lost my virginity. losing my virginity was fun for me, you know they say if you test new thing wey you never test before, you know as e dey be now, you go know whether e dey sweet or e dey bitter, whether you go continue and abi whether you go stop. For me it was a great experience, I'm still in contact with her; she commends my works, telling me she's proud of me. She wasn't my girlfriend but she was the first and only girl I ever dated."