CPJ demands justice for prominent journalist Pavel Sheremet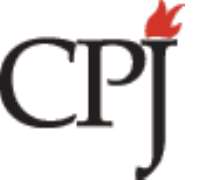 Kiev, July 12, 2017--Nearly a year after prominent journalist Pavel Sheremet was killed by a car bomb in Kiev, no one has been arrested, Ukraine has failed to produce evidence backing its claim of Russian involvement, and flaws in the investigation cast doubt on Ukraine's ability to carry out an independent probe, the Committee to Protect Journalists found in a report released today. The report, " Justice Denied: Ukraine comes up empty in probe of Pavel Sheremet's murder ," finds that to restore confidence in the investigation, Ukraine should consider enlisting an independent international inquiry to ensure every motive is thoroughly examined.
"Pavel Sheremet was uncompromising in his journalistic career, which spanned three former Soviet bloc countries. He endured threats, harassment, attacks, and imprisonment, yet continued to report critically," said CPJ Europe and Central Asia Program Coordinator Nina Ognianova. "Sheremet believed in the need to fight for justice, to ask tough questions, and to look for answers. We are here today to honor his legacy by seeking justice in his killing."
CPJ's report examines the possible threats to Sheremet from his time reporting in Belarus, Russia, and Ukraine; interviews colleagues and investigators about the murder probe; and traces Sheremet's final months in Kiev, during which the journalist—whom CPJ honored with its International Press Freedom Award in 1998—said he and his colleagues at Ukrainska Pravdawere surveilled. The report also looks at the wider climate of hostility in the region at the time of Sheremet's death, in which journalists were harassed and threatened amid increased tensions between Ukraine and Russia.
"The hostility toward journalists in Ukraine at the time of Pavel Sheremet's murder and the journalist's allegations of being surveilled in the months leading up to his death, must be taken seriously by the team leading the investigation," said CPJ Executive Director Joel Simon. "Nearly a year after Sheremet's murder, Ukraine has produced no evidence backing its claim of Russian involvement. Authorities should enlist the aid of an international independent inquiry to restore confidence that ensure justice is achieved."
The report was written by Christopher Miller, a Kiev-based freelance journalist and correspondent for the U.S. government-funded Radio Free Europe/Radio Liberty. CPJ's Ognianova wrote the introduction. The report includes recommendations to Ukrainian authorities, including President Petro Poroshenko, the international community, European Union, and the Council of Europe.
A delegation including CPJ board member and former editor of The Guardian, Alan Rusbridger, Simon, Ognianova, and CPJ EU Representative and Advocacy Manager Tom Gibson will launch the report at a press conference at the Ukraine Crisis Media Center in Kiev, today. CPJ will be joined for the event by Sheremet's mother, Lyudmila.