Be Observer Rather Than Bias on NHIS Executive Secretary's Suspension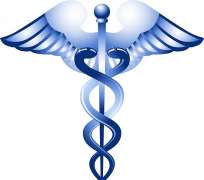 The Attention of Integrity Youth Alliance has been drawn to a purported protest against the Honourable Minister of Health on the suspension of the Executive Secretary of the National Health Insurance Scheme (NHIS).
We wish to state categorically that Integrity Youth Alliance is not part of the protest as our investigation has revealed that the protest is been sponsor by some people who are afraid of facing the Investigative Committee set up by the supervising body of the NHIS, Ministry of Health.
We believe in integrity and transparency, so those who are to face the committee should do so if they have no skeleton in their cupboard.
The objectives of the Committee, to our understanding is for to them clear their names on allegations against them.
This is the best way to go rather than sponsoring Civil Society Organisations (CSOs) who are not directly beneficiaries of the services of the NHIS.
On a final note, we called on our well respected Civil Society Organisations (CSOs) to be part of the observer on the Investigative Committee set up by the Ministry of Health rather than jeopardizing the Committees objective via paid protest.
Kelvin Adegbenga , National Coordinator
Danjuma Lamido, Publicity Director