Osun West Bye-Election: APC congrats Ademola Adeleke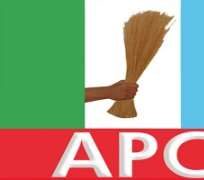 The All Progressives Congress (APC), Osun State chapter has felicitated with Ademola Adeleke over his emergence as the winner of the Osun West Senatorial District Bye-Election.
In a release signed by the party's Chairman, Prince Gboyega Famodun
congratulated Ademola on his victory but urged him to put partisan politics aside to represent the interest of the entire people of his constituency.
The party also congratulated the people of the 10 local governments that participated in the election for their peaceful conduct and on the choice they have made.
While commending the APC led federal and state government for ensuring peaceful, free and fair election, Famodun explained that although the outcome of the election is contrary to the party's expectation, the party respect their choice.
According to the release, "Although the outcome is contrary to our expectation, the people have spoken and we heard their voice loud and clear. As democrats, we respect their choice.
"The people of Osun West Senatorial District have stood by us in past elections and have always voted for our tendency since the colonial era. We are proud of them. We are proud of our party and we are proud of all our members and sympathisers.
"We shall study the pattern of the result, learn the right lessons from it and return stronger for the next election. We shall remain resolute in our commitment as a political party to the welfare of our people, building them up today in order to prepare them for a better tomorrow.
"We are a party of the people. Election for us is not an end in itself but a means to an end – which is to best represent the interest of the people. We have been consistent, irrespective of the outcomes of elections, favourable or unfavourable. Our greater concern has always been the people and their welfare.
"We are therefore assuring our people that we are still the party that guarantees better life for them, maximum social protection in the provision of free education, economic empowerment and life more abundant."