BBC Swahili celebrates 60 years of broadcasting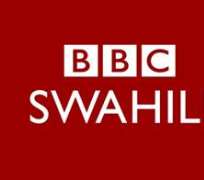 BBC Swahili launched on 27th June 1957 and will be celebrating its Diamond Jubilee this week. Special programming will be available throughout the week to recognise this impressive milestone.
Celebration editions of AMKA na BBC (radio) and Dira ya Dunia (TV and radio) will look at how far BBC Swahili has come over its long history. This will include the growth of the Kiswahili media industry, the impact of democracy and how BBC Swahili has touched listener's lives. The service will also look at entertainment from the region over the years - in particular Swahili Beats. Past BBC presenters will be popping up to reflect on how things have changed since the first broadcast from London.
As well as these treats there will be a one-off debate in Dar es Salaam today, the exact date the first Swahili program went on air. Entitled : ''My Swahili'' it will look at how the language - widely spoken in East Africa - has evolved, including the different dialects and how people are embracing Swahili. There will be a panel of special guests representing BBC Swahili audiences and locals taking part.
There will be a host of online content for Swahili- speaking audiences across the world to access at their convenience, including fun fact videos with BBC reporters and presenters; a comparison of the old and the new through the eyes of ex-BBC Swahili staff and a newbie to the service; a day in the life of a Swahili digital fan and an informative chronicle of key milestones for the service.
BBC Swahili has evolved from a radio station to a broadcaster offering a breadth of multimedia content, with daily television programming, a comprehensive online news website and popular social media feeds.
Caroline Karobia, Editor BBC Swahili says "We are so proud of our great broadcasting history and hope we can carry on improving and serving our audiences for many years to come. We are excited by the possibilities opened up by new technology to engage even more closely with our audience in the future. "