BBC Africa marks World Refugee Day with special programming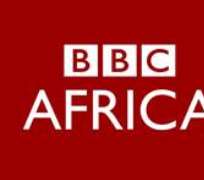 This week BBC Africa will be telling the stories of refugees in Africa on TV and Radio and online, to tiein with World Refugee day on Tuesday 20th June.
This will include a special edition of BBC Africa Debate from Kampala, Uganda, asking: Is Uganda the best place in the world to be a refugee?
Sub-Saharan Africa is home to more than one in four of the world's refugees – the largest number after the Middle East. Millions of people live in camps, where work can be scarce and insecurity high. Uganda has taken a different approach to housing its large refugee population: they are given land, access to education and healthcare, and allowed to start businesses – an approach many experts say has been very successful.
Presenter, Nancy Kacungira will be joined by a local audience and expert guests including representatives from the government, policy makers and refugees. The recording will take place on Thurs 22nd June. The debate will ask, is the Ugandan model something other countries should adopt? And is it sustainable in the long term?
The programme will be available to listen to on Friday 23rd June at 1900 GMT on the BBC World Service, and online here: BBC Africa Debate . Listeners can join the discussion by using the hashtag #BBCAfricaDebate on social media.