LADOJA WANTS COURT TO STAY PROCEEDINGS IN EFCC'S SUIT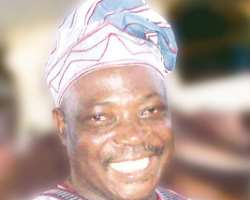 Rashidi Ladoja
FORMER Oyo State Governor Rashidi Ladoja on Thursday asked a Federal High Court in Lagos to stay further proceedings in the alleged money laundering charge preferred against him by the Economic and Financial Crimes Commission.
The EFCC is prosecuting Ladoja and his former aide, Waheed Akanbi, before Justice Ahmed Mohammed.
But Ladoja had challenged the competence of the charge brought against him and urged the court to quash the charge.
The case is now being handled by another judge, Justice Mohammed Idris, as Justice Mohammed had been transferred out of Lagos.
The ex-governor had premised his request for stay of proceedings on the fact that he had appealed against an earlier ruling of the court which refused to quash the charge brought against him by the EFCC.
Justice Mohammed had in his ruling on March 31 before he was transferred from Lagos, held that Ladoja could no longer challenge the competence of the charge, having failed to do so before his arraignment.
But the judge agreed with the former governor that the EFCC was wrong to have brought the charge under the Money Laundering Act.
The judge held that there was no provision in the Act that empowered the EFCC to prosecute anyone, an argument that formed the core of Ladoja's contention
At the resumed hearing of the case on Thursday, lawyer to Ladoja, Mr. Bolaji Onilenla told the court of their pending application for stay of proceedings and notice of appeal.
He said the EFCC had responded and served him a counter affidavit against the application for stay of proceedings.
In his appeal, Ladoja is seeking to set aside Justice Mohammed's ruling, arguing that the lower court erred in law in refusing to quash the charge against him.
Justice Idris has adjourned the case till June 11.