PACK YOUR BAGGAGE, EX-GOVERNOR TELLS PDP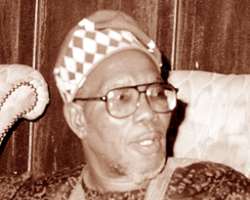 Lam Adesina
A former Oyo State Governor, Alhaji Lam Adesina, has called on the Chief Adebayo Alao-Akala-led Peoples Democratic Party's government in the state to begin to prepare its handover notes.
The call, he said, was necessary because the Action Congress would take over the affairs of the state peacefully through the 2011 general election.
Adesina spoke at a rally organised by the Ibadan North East Local Government chapter of the party in Oje on Wednesday evening.
The former governor said that people of the state were tired of the not too impressive performance of the PDP government in the last seven years.
This, he added, made it imperative for the people to seek a better alternative, which the AC was ready to provide.
He said the array of quality aspirants jostling for tickets on the platform of the party showed that the time to set the people of the state free was near.
While saying that the AC remained the only party that could restore hope to the people, Adesina affirmed that there was no going back on its determination to take over the Agodi Government House next year.
The former governor assured all aspirants of a level-playing ground in the build-up to the elections.
He lamented that poverty had permeated the state and stressed that people are yearning for a positive change.
Adesina advised President Goodluck Jonathan to speed up action on the electoral reform, noting that that was the only way people's confidence could be restored in the electoral system.