RIBADU: 'FG AWAITS PETITIONS OF OTHER 139 OFFICERS'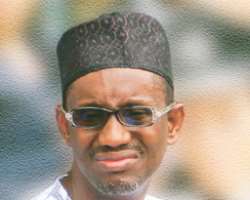 Former Chairman of the EFCC, Mallam Nuhu Ribadu
The Federal Government on Thursday said it was ready to look into the case of 139 police officers demoted with the former chairman of the Economic and Financial Crime Commission, Mr. Nuhu Ribadu.
It said that Ribadu's case was singled out with his rank restored on Monday as he was the only one that appealed to the Police Service Commission, asking it to restore his rank.
The PSC had restored Ribadu's rank of Assistant Inspector General of Police and retired him after he challenged his demotion from the rank of an AIG to a deputy commissioner of police.
Apart from Ribadu, others demoted from the rank of commissioners to deputy commissioners were Solomon Arase, Amodu Ali, Columbus Okaro, Olayinka Balogun, Adebayo Ajileye and the late Force Public Relations Officer and the Commissioner of Police, Kaduna State Command, Mr. Haz Iwendi.
Iwendi's rank was later restored following public outcry that greeted the government's action which was taken on April 5, 2008.
Speaking with journalists in his office, the Minister of Police Affairs, Alhaji Adamu Waziri, said there was no way government would have considered the remaining officers when they did not complain.
He said it was also wrong to assume that the PSC took the action on Ribadu alone, adding that the office of the Inspector General of Police, Mr. Ogbonna Onovo and his (Waziri's) ministry were consulted.
Waziri said, 'In the case of the restoration of Ribadu's rank, it was not a sole decision of the PSC, the office of the IG and this ministry were consulted.
'Concerning the case of 139 others, government will not force them to make their own submissions.'