Northern Youth Groups Threat Notice, Nigerians be vigilant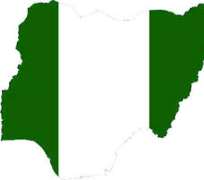 Just like millions of Nigerians and lovers of peace, harmonious cohabitation and relations of people across the world, yours sincerely was taken aback by the crude, irresponsible, provocative, reckless and invitation to anarchy threat by some youth groups which claimed to represent the the interest of the people of northern region of Nigeria.
Without mincing words, this threat is an assault on the collective sensibilities of Nigerians which must be condemned in its entirety.
The threat on persons of Igbo extraction to leave the northern part of Nigeria as well as on persons of northern extraction to leave the eastern part of Nigeria between now and October 1, 2017 because of the activities of a group called IPOB, shows clearly that these groups are ignorant, irresponsible and misguided.
If we may ask these "voice of Jacob but the hand of Esau groups, where and when did they obtain the mandate of the people of the north to aggregate their political views on issues, more less, issue threats on their behalf? Thus, one can see clearly that these idle young men and women can at best be described as what is called in law, meddlesome interloper.
For the attention and education of these groups which made that barbaric threat, may we inform them that IPOB and MASSOB in carrying out their activities have never at any time obtained the mandate of the people of the east who already have entrenched political, religious and traditional institutions that legitimately represents and aggregates the position of the people on any issue.
Therefore, it is childish, immature and irresponsible for any person or group to hold the people of any region or race or tribe collectively responsible for the infantile theatrics of some few disgruntled persons who are acting out the script of their sponsors who have lost out in the power equation and have resorted to provoking violence by any means, but by the grace of God, they have failed and will always fail.
Looking at some of these groups which made the inciting threat, their motive should be clear to any discerning observer in view of their antecedents based on the political situation in the country, that they are agents of the old order who have refused to come to terms with change and we can only wish them goodluck.
One strongly believes that these groups which made the barbaric threat are acting out the script of the destabilization plot of anti democratic elements to undermine the peace, progress and development of Nigeria by provoking violence, but as usual, one would like to admonish Nigerians to be vigilant and irrevocably committed to living happily with one another though tongue, tribe and religion differ, no matter the tough times and provocation.
Thus, one must once again encourage Nigerians to continue to keep faith with democracy and the government as we trudge on in this landmine infested journey to freedom of which it is, forward ever, backward never.
Thanks.
Nelson Ekujumi