Ifeanyi Ubah: Diversion Of N11bn Pms Is Punishable By Death – Dss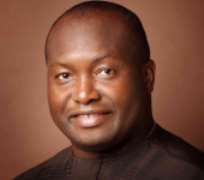 BEVERLY HILLS, May 23, (THEWILL) – The Department of State Service (DSS) says the declared that the alleged diversion of N11bn worth of petroleum products by Ifeanyi Ubah, Managing Director of Capital Oil and Gas Limited, could cause economic sabotage, which is punishable by death.
This was stated in a counter-affidavit filed by the DSS in opposition to an application by Ubah, asking an Abuja high court to set aside an order for his detention for 14 days as it failed to produce him before the court on Tuesday .
In the counter-affidavit filed by Safwan Bello, a DSS detective, it described Ubah's alleged diversion of the petroleum products kept in his custody by the Nigerian National Petroleum Corporation (NNPC) as "an economic sabotage punishable by death" adding that the crime is capable of causing great damage to the country.
It also alleged that Ubah shunned NNPC's repeated demand for the product "in order to cause an artificial scarcity of the product."
"The respondent was arrested on reasonable suspicion of his involvement in the commission of crime. He converted PMS belonging to the NNPC kept in the custody of his tank farm to his personal use."