I've not dumped acting —Dakore Egbuson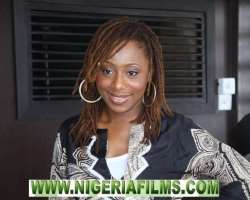 Beautiful Nollywood star, Dakore Egbuson, has said that nothing will make her dump her first love, acting, as it is being speculated by some people in the industry.
While speaking with Weekend Showbiz, the Bayelsa State- born actress said, "I have not dumped acting. Nothing can make me quit acting. It is my first love. I had other things I could do, but I chose acting not because of money but because I love it. No amount of money can make me dump it. In fact, I'll not stop acting even when I get married."
She said the rumour was generated by some detractors who never wished her well her. "This rumour was spread by some detractors who feel threatened by my presence in the industry. They go around telling producers that I have dumped acting so that they won't call me for roles; they are only jealous," she said.