How Gov. Okowa, Friday Osanebi Ploted Hon.Igbuya's Impeachment Coup
Revelation and reasons why Hon. Monday Igbuya was impeached recently has emerged.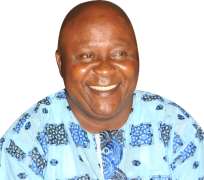 According to a reveal-it-all report signed and made available to journalists by Temisan Oritsejolomi who is the Spokesman of Delta Youths Vanguard, Asaba said, "Immediately Gov. Okowa won the gubernatorial election and settled down to form a government, Hon. Monday Igbuya was not his dream choice for Speaker of the State's House of Assembly. He had another choice. The de-facto Speaker, Hon. Michael Diden, aka Ejele was instrumental in convincing Okowa to allow Igbuya. It is only an accident of fact that chief James Onanefe Ibori and Dr. Ighoyota Amori supported Hon. Monday Igbuya to emerge. Hon. Michael Diden convinced Gov. Okowa that he (Ejele) will be able to control Igbuya since both of them (Ejele and Igbuya) are friends."
It reveal in full thus, "However, the first storm Ejele ran into with the House of Assembly, Hon. Igbuya did not treat Hon. Michael Diden ( Ejele) as friend . It took the intervention of Gov. Okowa to price Ejele free. From that point, Hon. Michael Diden declared Hon. Monday Igbuya his enemy. Gov. Okowa was to remind Ejele that he has warned him that Igbuya cannot be trusted. He (Okowa) now fashioned a way to strangulate Igbuya.
"Gov. Okowa funds the State House of Assembly with DESOPADEC with Hon. Michael Diden (Ejele) as the links man and storage tank. Any money released to DESOPADEC is wired back into Ejele's personal account to be disbursed to House of Assembly members without Igbuya's input. The only money released to Igbuya is security vote which has been drastically down to almost nothing. So Hon. Monday Igbuya was a lame duck Speaker . This is the reason why Igbuya could not respond when he learnt that Ejele was distributing money to House members on behalf of the governor. When Hon. Michael Diden was giving out money to House members, he told them it was his personal money he was distributing to the House members which is far from the truth.
"Gov. Okowa arrived Lagos at 5pm on the 6th of May, 2016 and drove straight to hold a meeting with Hon. Iredi. Hon. Iredi was officially having a function in Lagos. As soon as Gov. Okowa arrived, he called Hon. Friday Osanebi , Deputy Speaker of the Delta State House of Assembly to join him in Lagos. Osanebi made frantic calls to his fellow House members throughout Saturday at the direction of the governor and met Gov. Okowa at 10pm at Government Lodge in Lagos where the arrangement was finallised. All i's were dotted and all t's crossed. Gov. Okowa warned Hon. Osanebi that the impeachment move must not be traced to him(Okowa) . Osanebi relocated to Asaba to execute the plot .
"A meeting was called in the house of Hon. Pat Ajudua. At the meeting, 22 members of the House of Assembly signed the impeachment notice. Hon. Tim Owhefere signed number 17 on the impeachment notice. Everybody was sworn to secrecy, but Hon. Tim Owhefere leaked the plot to the Speaker, Igbuya. Hon. Igbuya very quikly called a member of the House of Assembly and ordered him to go and remove the Maze. Igbuya did not know that the member was a Judas Iscariot. The member took the Maze to Hon. Friday Osanebi.
"Immediately, Friday Osanebi drove to the home of the Clerk of the House of Assembly in company of the Principal Secretary to the governor, Mr. Hilary Ibegbulem. Hon. Osanebi kidnapped the Clerk at 3am and at 6am, members invaded the Assembly for plenary from Osanebi's house with the kidnapped Clerk. If Hon.Tim Owhefere had not informed Hon. Igbuya, he, (Igbuya) would have come ordinarily to preside over the House as always but the leakage by Hon. Tim Owhefere changed the plans. Tim Owhefere was suspended and removed from office for his betrayal. And of course, Okowa is dancing his usual dance and claiming innocent whereas he was the one that provided security for the honourable members to invade the House of Assemby at an unholy hour of 6am to effect the removal of the Speaker.
"Hon. Monday Igbuya's offence is that he hobnobs with His Excellency, chief James Ibori, always holding meetings in the former governor's house and never disclosing the matter discussed with Gov. Okowa.
"Deltans now know the person they voted for, who he is, how he is and what he is. Corruption reigns supreme in Delta State. Accountability is zero and the Delta State House of Assembly is a lame duck House of Assembly and a toothless bulldog. The removal of Igbuya is to ensure that probity and accountability is murdered in the affairs of the government of Delta State."