MADUMERE HEADS IMO SECURITY TRUST FUND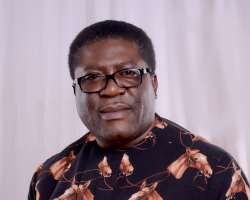 The Governor of Imo State, Owelle Rochas Okorocha yesterday demonstrated his confidence in administrative prowess of his United States groomed Deputy, Prince Eze Madumere as he appointed him as the chairman of the newly constituted Imo Security Trust Fund .
Madumere's new appointment was pronounced by Governor Okorocha during the State Security Council meeting held at government house ,Owerri, Imo State.
Governor Okorocha said the security trust fund was constituted to ensure proper funding of security agencies in the state, pointing out that the appointment of Madumere to head the trust fund is based on his administrative acumen and capability .
The Governor said the creation of the trust fund is to maintain the peaceful and serene environment so far achieved in the State as he called on Imolites to support the trust fund .
The Governor frowned at the congestion of inmates at the Nigeria Prison Service Owerri describing it as a high security and health risk. He used the forum to appeal to the Federal Government to relocate the prison from its original place to avoid jail break .
He also showed his concern over the upsurge of cultism among students of tertiary institutions in the State even as he demonstrated the preparedness of the State government to eradicate the menace. He called on the Imo State House of Assembly to enact an enabling law to help stamp out cultism in the State, as he advised parents to watch their children closely.
Owelle Rochas Okorocha also frowned at illegal mining activities and collection of taxes by unscrupulous individuals in the State. He directed the Nigeria Security and Civil Defense corps beam their search light on the perpetrators of the heinous act and ensure they are brought to book .
In an interview with journalists, Prince Eze Madumere gave Okorocha a glowing tributes on his consistent concern towards the security of life and property in the State .
Madumere recalled that prior to the advent of the present government, the State was a safe haven for armed robbers, kidnappers, cultists and others, adding that all these are in the past .
He said the Imo security trust fund is another Okorocha's ingenious initiative to sustain Imo status as one of the safest States in Nigeria and to keep State on a positive track. He pledged to ensure that the trust fund is proactive towards achieving its set objectives.
Madumere urged Imolites to support the Trust Fund and government to sustain status of freedom and sanity being experienced in the State.
It will be recalled that Prince Madumere has consistently played strategic roles in the security of lives and property in the State having led out in most of dangerous campaigns to rid Imo of criminals and dangerous elements.
Uche Onwuchekwa
Special Assistant to the Deputy Governor of Imo State on Media