More concerns as Buhari misses cabinet meeting for third time to rest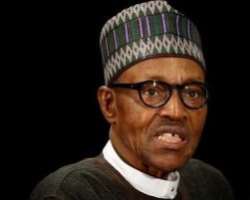 Nigerian President Muhammadu Buhari missed his third straight weekly cabinet meeting on Wednesday because he needed to rest, officials said, fuelling concerns about the state of his health.
A Reuters reporter witnessed the start of the session and Buhari's failure to arrive for the meeting, which was chaired by Vice President Yemi Osinbajo.
The 74-year-old former military ruler has hardly appeared in public since returning home in March after nearly two months' medical leave in Britain, where he underwent treatment for an unspecified illness.
Information Minister Lai Mohammed said the president had been in the office on Tuesday.
"He did not attend because he took today to rest," Mohammed told reporters. "All he is doing is following his doctors' advice to rest enough."
On Tuesday, the president's wife Aisha Buhari, seeking to counter growing concerns about his ability to run Africa's biggest economy, said his health was not as bad as assumed. She gave no details.
Nigeria is in its second year of recession, brought on by low oil prices which have slashed government revenues, weakened the naira currency and caused chronic dollar shortages.
Osinbajo, a lawyer who is seen as more friendly to business than Buhari, has chaired cabinet meetings during the president's medical leave and played an active role in driving policy changes.