Falana, other activists ask Buhari to proceed on sick leave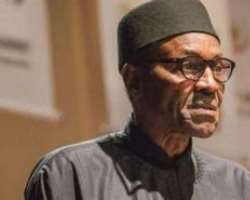 Prominent pro-democracy and civil society activists across Nigerian Monday called on President Muhammadu Buhari to  to proceed on sick leave immediately in order to properly take care of his apparent deteriorating health conditions.
The activisits said that they were compelled to give the advice because Mr. Buhari has not been seen in the public in the last one week.
Their position was made known in a statement signed by Femi Falana SAN; Professor Jibrin Ibrahim; Debo Adeniran, Dr. Chris Kwaja;Y. Z. Ya'u; Chom Bagu; Olanrewaju Suraju; Ezenwa Nwagwu; Auwal Musa Rafsanjani  ; David Ugolor; 'Sina Odugbemi; Muhammed Attah and Adetokunbo Mumuni.
According to their statement,  "When President Muhammadu Buhari was recently in the United Kingdom on a medical vacation, which lasted 59 days, many public officers said that he was "hale and hearty."
"But upon his return to the country President Buhari disclosed that he had never been that sick in his entire life. Even though the President did not disclose the nature of his ailment, he revealed that he went through blood transfusion. While thanking the Nigerian people for their prayers, the President announced that he might soon travel back for further medical treatment.
"A few weeks ago, the Governor of Kaduna state, Mr. Nasir El-Rufai urged Nigerians to give President Buhari time to recover from his sickness. The plea was made after the Governor had visited and presumably assessed the state of the President at the presidential villa in Abuja.
"However, due to the apparent deterioration in the President's health condition, he has neither been seen in public in the last one week nor attended the last two meetings of the Federal Executive Council. His absence at the last Jumat service in the villa has fuelled further speculations and rumours on President Buhari's medical condition.
"But instead of embarking on regular briefing on the actual state of the health of President Buhari, officials of the federal government have continued to assure the Nigerian people that there is no need for apprehension over the matter.
"In defending the absence of the President at the last FEC meeting and other state functions, the Senior Special Assistant to the President on Media and Publicity, Mr. Garba Shehu stated that "the president's doctors have advised on his taking things slowly, as he fully recovers from the long period of treatment in the United Kingdom some weeks ago."
"As we join the Nigerian people of goodwill to pray for a speedy recovery of President Buhari, we are compelled to advise him to heed the advice of his personal physicians by taking a rest to attend to his health without any further delay."
Prompt News