Globacom Pulling Out Of Ghana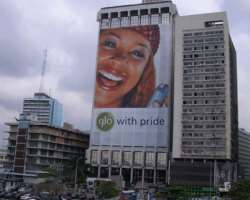 San Francisco, May 24, (THEWILL) - Nigeria's Major telecommunications operator, Globacom is seriously considering pulling its operations out of Ghana following sabotage and frustrations it is encountering due to its planned nationwide coverage plan.
Ghana's news agency reported that local interests in Ghana have frustrated every plan the operator has made to roll out services nationwide.
The company, which was awarded a license to operate in Ghana in June 2008 after it had successfully launched in Benin Republic, is leaving Ghana because of the vandalisation of its equipment including its base stations, encroachment on the frequency allocated to it by the National Communications Authority (NCA).
Attempts to get officials of Globacom to comment were unsuccessful as at press time.