CORRUPTION, OBSTACLE TO REFORMS — AYOOLA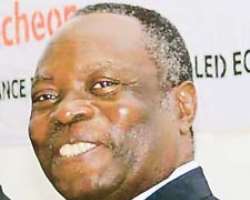 The Chairman, Independent Corrupt Practices Commission, Justice Emmanuel Ayoola (retd), has described corruption as the most virulent obstacle to the country's reforms.
Ayoola stated this in a newsletter of the commission, which was obtained by our correspondent on Monday in Osogbo.
He said, 'Of all the factors that make reform efforts sterile, a culture of tolerance of lack of integrity is, without doubt, the most debilitating.'
The ICPC boss said corruption was not the only indication of lack of integrity, stressing that lack of integrity manifested in a nation very often when the law did not matter and impunity was the order of the day.
Explaining that corruption, very often, was narrowly conceived as 'dishonest exploitation of power for personal gain,' Ayoola stressed that corruption posed a major threat to the success of the reform initiatives in the country.
He added, 'It will also be mistaken to think that legal response alone can be effective in dealing with a culture of lack of integrity in a nation.
'A nation, which tolerates disregard of the basic law of the nation - the constitution - will be on the fast track to becoming a failed nation.'
He explained that Nigeria was not lacking in reform initiatives in various sectors of the economy, but must take the bull by the horns to fight corruption.