Kano moves to bridge Industrialisation gap in the state.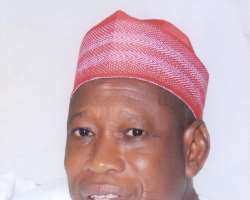 Worried by the death of industries and un-mentored nature of young professionals Kano Professionals Forum has scheduled a mentoring training programme for young professionals in the state. The programme slated for Saturday 22nd, 2017 at Mambayya House, Kano is tagged Mentoring the Young and Aspiring Professionals in Kano.
Speaking during a media briefing the Chairman Organising Committee Engineer Ibrahim Khalil Inuwa narrated how Kano was left behind as against previous years when the state was among the states at the forefront in the industrial sector.
He added that the gap between Lagos and Kano was just like the sky and the earth, challenging that When people talk of Kano being second to Lagos in industrialization, I laugh because the gap between the two states is just like between the sky and the earth he narrated so you need to see how things are happening in Lagos so that you can balance the equation.
The aims and objectives of the programme included mentoring of university students, graduates as well as professionals that were yet to appreciate the value of their respective professions speaking to government at state and national levels on professional and developmental issues that affect communities and finally to identify national and international opportunities to make them available to the youth from the state.
He stressed the need to put young professionals and mentor them on how to help for the development of the state. The programme will be organised under the auspices of Kano Peace and Development Initiative KAPEDI under the Chairmanship of the former Minister of Economic Planning, Dr Shamsuddeen Usman, where those professionals from Kano who rose to the pinnacle of their professional bodies and became Presidents or National Chairmen formed a synergy to help the upcoming professionals in the state.
We think there is a vacuum in the space out there, which needs a rethink for our collective progress and development says Engineer Inuwa.