EASTER: THEATER COMMANDER DANCES, DINES AND WINES WITH OTHER SECURITY AGENCIES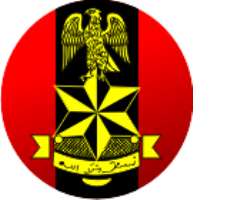 In its moves to ensure cordial relationship between the military and other sister security organizations, the theater Commander Operation Lafiya Dole, Major General Lucky Irabor has organized a get- together party in the spirit of Easter, so that they can rub minds and understand each other.
While speaking at the party, General Irabor said "we have worked tirelessly and degraded Boko Haram and this get together will give an opportunity to interact and understand ourselves better, as we strive to wipe out the remnants of insurgents in the North east."
"this party is to thank and appreciate you for your continued support in the fight against insurgency, the nation looks unto us, so we should work harder to wipe out the remnants of the Boko Haram, so that we will go back to our barracks", the theater commander added.
He urged the security agencies not to rest on their oars in ensuring that the remnant of the Boko Haram insurgents are completely wiped out and complete peace returns to the North-east.
General Irabor said that the military will not forget those that paid the supreme price in defending their fatherland and prayed for the quick recovery of the injured gallant soldiers.
Speaking on behalf of the heads of security agencies in the theater, the Borno state commissioner of Police, Mr. Demian Chukwu represented by ACP Wakili Maye assured that they will continue to work with the military in restoring lasting peace back to the North-east.
He thanked the theater commander for appreciating their contribution in the fight against insurgency, adding that the party will spur them to put work harder until peace is permanently restored to the librated communities.