And Ikepo lost it… Sola and Ikepo Braithwaite's marriage crashes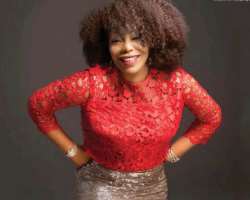 Yes, despite her status and the frills of affluence, the wedding vow: "For richer, or poorer, in sickness and in health, till death do us part," did not really work for the popular Lagos society lady and accomplished property lawyer, Onikepo Braithwaite and her husband, Sola Braithwaite.
Their marriage has crashed!Their marriage took an unfortunate turn according to sources close to the couple, their marriage was allegedly dogged by disagreements over how things should be done and the kind of lifestyle they ought to adopt as a couple. Things generated between the couple when neither party agreed to play the meek lamb to the other's wild cat.
However, for Lagos famous dude, Sola and his wife, Ikepo, the pains might be unending as the union of the former model couple and lovebirds have degenerated into an acrimonious enterprise.
Disturbing rumours about their now turbulent union were initially dismissed by very close friends and family as the handiwork of mischievous persons but following recurrent acerbic gossip about their estrangement from each other, apologists of the couple can no longer offer a defensible explanation.
They have found out that they are better off in sad, bleak throes of divorce than the joyful matrimony; to the extent that people started to wonder if their marriage crashed over familiar brimstones in lives made too affluent and easy.
Sadly, when there is conflict, an otherwise lovely song becomes a byword. When the going was good between them, they planned to build castles in the air, have a fortress of a home with their kids rolling and frolicking on the lawn while they hold hands and give themselves a pat on the back for shaming critics who thought their wedding would not last. Alas, the marriage did not last.