ACCESS BANK'S SUBSIDIARY TO FLOAT IPO FOR TWO MUTUAL FUNDS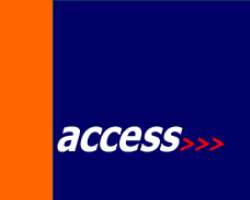 Arrangements are now in top gear for the initial public offering (IPO) of 10 million units each of two mutual funds, Access Balanced Fund and Access Fixed Income Fund, floated by Access Investment and Securities Ltd., a subsidiary of Access Bank Plc.
At the completion board meeting in Lagos at the weekend, the Managing Director of the company, Mr Winston Osuchukwu, stated that the funds would serve as portfolio diversifiers for investors and provide them with a consistent stream of income, given its highly diversified approach and feature.
His words: "The Access Fixed Fund was created and structured with the ultimate goal of achieving long-term returns that are uncorrelated with the Nigerian equities market by investing in a portfolio of Federal Government Bonds, Money Market Securities and Cash, that have been approved by the Securities and Exchange Commission (SEC) of Nigeria for our investors.
Also, investors in the Access Balanced Fund can buy a single product that will automatically rotate their investment between equities, bonds, money market securities and cash, based on a thoroughly tested quantitative model that gives the Investors the best upside potential while managing the downside risk.
The Chairman of the company, Mr Herbert Wigwe, said that "these offerings are an opportunity for subscribers to leverage on the asset management expertise and professionalism of the Access Group to optimise their investment portfolios.'
Established in 2008, Access Investments and Securities is a wholly owned asset management subsidiary of Access Bank Plc. The company was licensed by SEC to carry out the functions of Fund & Portfolio Managers and Financial Advisers in Nigeria. It offers a broad range of investment and brokerage services to institutional and private clients, and provides access to global markets through related company, the Access Bank (UK) Ltd, (regulated by the Financial Services Authority of the United Kingdom.