Development Bank takes off with 20,000 MSMSEs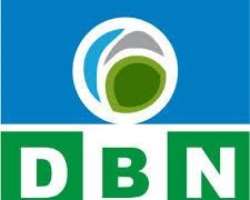 The newly-licensed Development Bank of Nigeria (DBN) will soon take off with the first 20,000 Micro, Small and Medium Scale Enterprises (MSMSEs), the Managing Director of the bank, Mr Tony Okpanachi has said.
Speaking at a media parley in Abuja at the weekend, Okpanachi said the bank will be different from other development financial institutions in the country by providing long term funding to small scale businesses across sectors between 10 to 12 years to enable businesses to grow.
At the maiden press briefing of the bank attended by the Minister of Finance, Mrs Kemi Adeosun and other management team of the bank in Abuja on Friday, Okpanachi said the bank which has earmarked $1.3 billion will be a wholesale bank that will lend directly to the micro-finance and other partnering banks who will in turn lend to MSMSEs.
He said: ''Whatever we do without the MSMSEs cannot achieve anything. We will partner with participating Financial Institutions (PFIs) to reach Micro Finance Banks across the country who will be lending the money to MSMSEs.'
He added that the bank will introduce sustainable models, build up capacity and source for funds. 'We are focused to finance MSMSEs, create risk guarantee up to 50% to ensure growth in the economy. Our approach is unique, we are bringing in Participating Financial Institution to reach to SME's in the country. We will work with PFI to look at business they want to lend to.'
He assured that the bank will engender mechanisms to moderate risks by ensuring adequate funding for capacity training for participating Financial Institutions. 'When this is done, it will create jobs, increase tax and revenue generation for government. PFIs will give preferential access to women to enable them fund their businesses.'
According to him, the multiplier effect of the policies will put Nigeria on the part of sustainable growth. The Minister, who introduced the management team to the public assured that DBN will be devoid of political interference, adding that government will not have any control over the bank as it is going to be run as a private business with the best hands.
'The DBN will be there for all MSMEs so that the impact will be felt in the economy. This is one of the biggest developments this government has done in the area of financial inclusion.'
She noted that with DBN lending to SMEs  in Nigeria, the impact will be wide and felt among SMEs, adding that new bank will give low interest rate.