U.S relaxes visa conditions for Nigerians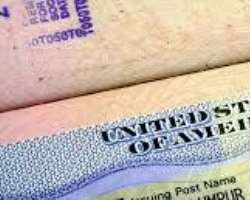 The Nigerian government has successfully secured a relaxed and more humane visa application process for Nigerians.
The move is as a result of the international outcries that greeted recent maltreatment of Nigerians in the Diaspora.
Government promised 'to reciprocate the same for Americans who wish to visit the country.'
With the newly-secured visa application process, Nigerians may no longer need to tender extraneous documents, compared to what used to obtain.
The US Ambassador to Nigeria, Mr Stuart Symington had said America would not discriminate against any Nigerian on the basis of religion or on the new visa regime as the country's leadership role was crucial in the world and could not be blacklisted. But Nigerians are believed to be a victims of the ongoing immigration overhaul by the Donald Trump administration.
Mr. Trump recently intensified a crackdown on immigrants from specific countries across the world, majority of them Muslim-majority countries. Despite the US State Department's position that the new rules would not affect Nigeria, there have been reported cases of deportation involving Nigerians in recent weeks.