BA BOSS SAYS OPPORTUNITY TO AVERT STRIKE REMAINS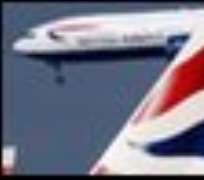 British Airways boss Willie Walsh has said there remains an "opportunity" to avert the latest cabin crew strike.
Speaking to the BBC's Andrew Marr Show, he said he wanted talks to resume on Sunday, before the five-day walkout which is due to begin on Monday.
Talks on Saturday ended after they were broken up by protesters.
But Mr Walsh said he was most angered by the Unite union's joint leader Derek Simpson using microblogging service Twitter to detail the talks.
'Serious issue'
Mr Walsh, BA's chief executive, accused Mr Simpson of sending out tweets from the negotiating table on Saturday.
"I was shocked and angry when I found out that Derek was doing that," he said.
"Sending out his version of events to the wider audience, that really did undermine my confidence in his desire to resolve this situation.
"It is a really serious issue."
Entries on Mr Simpson's Twitter page, dereksimpsonjgs, on Saturday included "Arguments over the 8 sacked workers," and "Fear of more sackings to come".
These were later followed by "If I have to apologise to Willy over twittering then I shall …. But I am not afraid of saying what is really going on …..".
Unite insisted "references to tweeting are peripheral to the real concerns to passengers" and that it was "ready to resume talks with BA at any time".
'Distraction'
The walkout that is planned to start from Monday is due to last for five days, with two further five-day strikes set to follow.
While it comes after a long-running dispute over jobs, pay and working conditions, Unite says the latest industrial action is over disciplinary action against some of its members, and the removal of travel perks following the strikes in March.
Mr Walsh said he disagreed, telling the Andrew Marr Show that the issue of travel concessions and disciplinary action was a "distraction".
He said reducing the airline's costs remained the central issue, and that BA's costs at Heathrow airport were "almost twice" what they are at Gatwick.
Record losses
If the strike goes ahead, BA plans to fly more than 60,000 customers a day next week, operating 60% of long-haul flights and 50% of short-haul services from Heathrow.
It says its services from Gatwick will be unaffected.
The airline is intending to lease up to eight aircraft with pilots and crew from other UK or European carriers.
Earlier this week, BA was granted a court injunction preventing the strikes after the High Court ruled that the Unite union had not reported results of its strike ballot correctly to members.
However, this was overturned on Thursday following an appeal by the union.
Chanting
Saturday's talks between BA and Unite, which were attended by both Mr Walsh and Mr Simpson, were abandoned after dozens of demonstrators, many carrying Socialist Workers Party banners, breached security at the London offices of the conciliation service Acas.
More than 100 demonstrators had earlier gathered outside the building, saying they were there to show solidarity with BA cabin crew.
Those who made it to the 23rd floor, where the talks were taking place, came face to face with BA chief executive Willie Walsh and Tony Woodley, who is the other joint leader of Unite.
The protesters stayed in the building, chanting slogans, until they were ejected by police officers.
Conciliation service Acas has warned talks must now to be held in secret.