Kwara 2019: The Lola Ashiru phenomenon!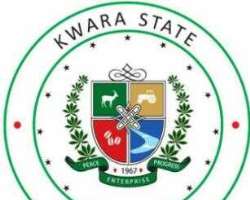 With crude legislative malpractices in the upper house of the National Assembly on the increase, Nigerians have mounted a frantic search to identify credible and competent candidates to be sent to the National Assembly in 2019. The search has become inevitable in view of the apparent mistake that was made when, on the spur of the moment, crassly incompetent and vendetta-filled individuals were elected into the National Assembly in 2015. The result has been poor representation.
Kwara state stands to gain from the new thinking! For residents of the state, poor quality representation at the federal level has assumed a frightening proportion and the people could hardly be faulted for wanting to effect a change. It is, perhaps, in furtherance of the search that opinion makers and prominent and not-too-prominent residents of Kwara south senatorial zone have persisted in the search. For now, the campaign in Kwara south is directed at prevailing on Architect Oyelola Ashiru to contest in 2019!
What began as an isolated campaign immediately after the 2015 election took a new twist at the beginning of this year when more communities, youth, women and professional groups joined the clamour. Despite the groundswell of support that has been coming his way, Architect Ashiru has yet to drop any hint that he will throw his hat into the ring. Much of the credit for the upswing in support of his candidacy must be attributed to the great work being done by the Lola Ashiru Foundation.
So far, Architect Ashiru has not, at least in public, bidden farewell to politics. And, it does not look as if he is about to call it quits with politics, anyway. But, since the 2015 general elections, he has re-directed his attention to and, been preoccupied with the Lola Ashiru Foundation which was set up to empower excluded and vulnerable people of Kwara state. In more than two decades of its operation, the Foundation has done a good job in improving lives, especially in the southern part of the state, to the point of provoking a new reasoning among the people.
As it is, more people are beginning to realise that a mistake was made when party affiliations determined the outcome of the National Assembly election in 2015. The new feeling was fuelled by prevailing belief among the people of Kwara south that if Architect Ashiru could deploy personal resources to positively transform lives as a private citizen, he can be trusted to improve the lives of a greater number of people as a public office holder. This belief may be reason for the upsurge in visitations to Architect Ashiru by individuals and groups bearing goodwill messages.
First critical endorsement came from Kwara South Discussion Group, a conglomeration of youth and professional associations who indicated their preparedness to mobilize voters across the zone for Architect Ashiru. When the group took the decision last month, its members said they swayed by the businessman's spirit of fellow-feeling and unmatched philanthropy that has improved the socio-economic condition of many residents. Members of the group said they were waiting on Architect Ashiru to indicate his willingness before they begin a door-to-door campaign to drum support for him.
Similar reasons were cited by the Abuja-based Coalition of Kwara South Indigenes in endorsing Architect Ashiru. Dr. John Adediran, a coalition member said the group resolved to endorse Architect Ashiru irrespective of the political party he chooses to run. Dr. Adediran said the opportunity cost of competence being sacrificed at the altar of party affiliation, as it happened in 2015, should not be allowed to repeat itself in 2019. The Coalition's endorsement came hot in the heels of a similar one by the Offa/Oyun Patriots, another Abuja-based group made up of artisans.
It is also not for fun that members of the Arewa (northern) community said members will line behind Architect Ashiru, as it has always done, if he decides to run in 2019. This is hardly surprising because members of the community across the state have been unwavering in their support for a man they refer to as 'friend and ally of Arewa'. Observers show little surprise in the upsurge in support for Architect Ashiru because he has, through the activities of his foundation, proved to be a detribalized Nigerian.
If he decides to run, Architect Ashiru has every reason to expect a positive outing in 2019. Aside his philanthropy, Lola Ashiru has, over the years proved to be one Nigerian who is passionate about the Nigerian project and continues to do his bit for its actualisation. And some of his suggestions to drive the Nigerian project, just as his antidote to the high cost of governance, are as pragmatic as they are revolutionary.
At a recent interactive session in Abuja, Architect Ashiru said recent happenings at the senate confirm that Nigerians made some mistakes in the election of their representatives in 2015.To avoid a recurrence, he advised this is time for communities to identify and vote for credible and competent politicians to represent them at the National Assembly in 2019. He also believes corruption should have no place in Nigeria and for this to happen, he believes there is need to build enduring structures that will enthrone the ideals of free, fair and transparent elections.
Architect Ashiru's suggestion on achieving high-quality but low-priced representation at the National Assembly that has the potential to enrich the legislative process and deepening the nation's democracy. According to him, this is only possible if legislative duties and remunerations are on part-time basis or, as is the practice in some emerging democracies, for legislative seats to be reserved for professionals. This, he said is one way to knock off people whose aim of going into politics is anything but service!
For a man with a legendary penchant for good, it will come as a big blow for the people of Kwara south in the unlikely event Architect Ashiru ignores the growing campaign to enlist him. Aside being a welcome feather to a colourful cap, a senatorial ticket in 2019 provides another opportunity for Architect Ashiru to do more for the people of Kwara south.
History beckons!
Magaji < [email protected] .> is based in Abuja, Nigeria
Disclaimer:

"The views/contents expressed in this article are the sole responsibility of the author(s) and do not necessarily reflect those of The Nigerian Voice. The Nigerian Voice will not be responsible or liable for any inaccurate or incorrect statements contained in this article."