OGYPEDI to Senate: set your priority right and put aside personal interest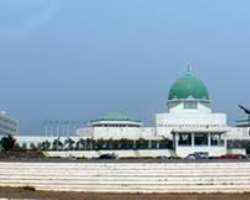 The organisation For Global Youth Peace,Empowerment And Development Initiative ( OGYPEDI) note with deep regret the direction to which the Nigerian senate and the executive arm of the Nigerian government have chosen to steer the country at a time when Nigerians look up to them to steer the country out of recession and improve on the standard of living of the citizenry.
The Nigerian senate has chosen to place more priority on oversight functions aim at supremacy battle and muscle flexing with the executive arm of government at a time that Nigerians expect it to focus more assiduously on its primary responsibility of lawmaking with a view to enacting legislations that would be of interest to the masses and the economy of the country.
It is self serving that the Nigerian senate under the leadership of Bukola Saraki despite the hardship currently faced by the people and despite the near collapse of the economy has chosen to place more priority on non confirmation of executive nominees,public servant who are not putting on uniform,purchase of bullet proof SUV for the senate amongst others instead of making efforts to ensure the swift passage of the 2017 appropriation bill otherwise known as the 2017 budget already sent to the national assembly more than 3 months ago,the enactment of legislations that would improve not just the economy but the living condition of the masses and others. It is shameful that the Nigerian senate in recent times has continued to make headlines for the wrong reasons.
We therefore call on the Nigerian senate and the national assembly as a whole to call itself to order and do what is expected of them by the masses who gave them the power of representation,failure to do so, as an organisation that is committed to good governance,OGYPEDI will be left with no option other than to set in motion campaigns and processes that would see to the recall of self serving members of the legislature.
Signed:
Michael Ipheghe
National PRO