Senate summons top Buhari ministers, others over e-passport deals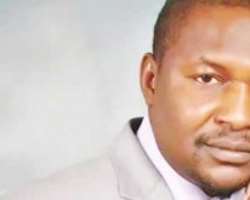 The Senate through its  Ad Hoc Committee on Alleged Misuse, Under Remittance, and Other Fraudulent Activities in the Collection, Remittance and Expenditure of Internally Generated Revenue by MDAs has invited the Attorney General of the Federation, three top officials of the President Muhammadu Buhari administration to appear before it.
The invitations were extended to Attorney General of the Federation and Minister of Justice, Abubakar  Malami; Accountant General of the Federation, Mr. Ahmed Idris; Minister of Interior, General Abdulrahman Dambazzau and four private companies.
They are required to appear before the upper legislative chamber  on April 6, 2017 in connection with the multi billion naira E-Passport production and other related issues, according to a  statement by the Chairman of the committee, Senator Olamilekan Adeola.
Ademola gave the names of the companies involved in the passport deals as Contec Nigeria Ltd, Greater Washington Nigeria Ltd, Newwork Solution and Investment Ltd and Iris Smart Technologies.
The  companies were said to have had a contractual agreement with the Nigeria Immigration Service (NIS) to produce E-passport, Expatriate Residence Permit and Alien Card and also to generate revenue on behalf of the Service. But according to the statement, the companies withheld a huge percentage of revenue that would have accrued to the Federal Government.
The senate's invitation followed the presentation made by the Comptroller General of Nigeria Immigration Service, Mr. Mohammed Babandede, on the revenue profile of the Service and how money running into billions of naira was shared among the companies, NIS and the Federal Government. Adeola stated that there was the need for the committee to seek clarifications from the parties involved in the deal.
In the course of investigation, the release added, Babandede had put the total remittance to the Federal Government between 2012 -2016  at over N17 billion and over $112 million, adding that "revenue accruing  to government has increased almost a hundred fold since the introduction of the (PPP) agreement."