Rush for dollar drops as CBN records $19m surplus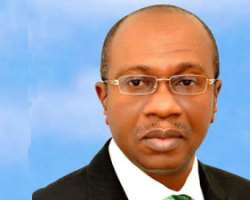 The demand for dollar by banks is now dropping across the country.
For the first time since the dollar scarcity started, the Central Bank of Nigeria (CBN) on Friday recorded $19 million surplus after it intervened in the interbank market.
The development occurred after the CBN pumped $100 million into the interbank to meet demands at the retail end of the market, out of which authorised dealers were only able to pick $81.347 million after an initial bid for $91 million.
Speaking on the offer, the Acting Director of Corporate Communications at the CBN, Isaac Okorafor, attributed the inability of authorized dealers to pick up the entire offer to increasing dollar supply and sense of apprehension among dealers who anticipate a further crash in dollar rate.
He reiterated the apex bank's determination to sustain its current interventions in the market.
He said, 'Those who doubt the capacity of the bank to sustain the intervention in the forex market are beginning to have a change of mind.'