Fayose cautions police over handling of Ife crisis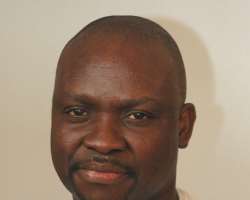 Ekiti State Governor, Mr Ayodele Fayose has cautioned the police over
the handling of its investigation on the recent crisis in Ile-Ife,
Osun State that led to the death of more than 40 people, saying "it
appears that the police has so far demonstrated ethnic bias in its
investigation and this is not good for the unity of Nigeria and its people."
The governor, who condemned the killing of innocent people and
destruction of properties in Ile-Ife, said; "whether committed by
Yoruba, Ibo, Hausa or any tribe, crime is crime and it must be treated
as such. However, handling of crime must be without ethnic bias."
The governor said it was strange that; "In a clash involving the
people of Ile-Ife, who are Yorubas and Hausa, who are settlers in the
ancient town, only Yorubas were arrested, taken to Abuja and paraded
before the press."
In a statement issued in Ado Ekiti on Thursday, by his Special
Assistant on Public Communications and New Media, Governor Fayose, who
condemned the mayhem and described the loss of innocent souls as
unfortunate, said there was no way the Police can convince Nigerians
that only those 20 Yorubas that were paraded in Abuja were involved in
the crisis.
He expressed concern that the same police that intervened promptly in
the Ile-Ife crisis, made arrests and paraded 20 people as alleged
masterminds of the mayhem had been unable to arrest and parade any of
the killer Fulani herdsmen that have wasted and still wasting the
lives of thousands of Nigerians across the country.
"If there was a clash between Yoruba people and Hausas in Ile-Ife, are
the police now saying that only the Yorubas took part in the crisis?
"Both Yorubas and Hausa were attacked. Properties belonging to both
Yorubas and Hausas were destroyed. Are the police sayings that those
20 Yorubas that they paraded in Abuja were the ones who attacked the
Yoruba people that were also victims of the crisis and destroyed those
houses belonging to the indigenes of Ile-Ife that were destroyed?
"In my own opinion, the investigation so far conducted by the police
was done with ethnic bias and I demand for thorough investigation that
is devoid of ethnic sentiments.
"Also, to prevent future reoccurrence of such crisis, I call on the
Osun State Government to set up a judicial panel of inquiry to
ascertain the remote and immediate causes of the crisis, as well as
identify the masterminds of the crisis.
"Most importantly, security agencies in the country must treat all
crimes as the same, irrespective of those perpetrating them. As it
appears, crimes committed by Fulani herdsmen against other Nigerians
are not being treated as crimes that should be given attention by the
security agencies and this is worrisome."