Fayose Rules Out Joining Apc Over Treatement Meted Out To Tinubu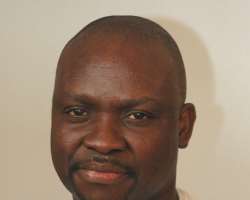 The Ekiti State Governor, Mr Ayodele Fayose, has stated that a national leader of the All Progressives Congress, APC, Asiwaju Bola Tinubu has been abandoned by those he helped to win the 2015 general elections, stressing that this is why he won't join the ruling party.
Speaking at a gathering in Ado-Ekiti on Wednesday, Fayose said he is being asked to join the APC but that the practice of "use and dump" by the APC leadership is one that would not allow him contemplate moving into the party, even if he decides to dump the Peoples Democratic Party, PDP.
The Governor, according to a press statement issued by his Chief Press Secretary, Idowu Adelusi, cited an instance with the case of Tinubu, who he said worked tirelessly for the victory of the party in the 2015 general elections in the country, but was abandoned by those he helped to put in power.
He said, "Some people have been making overtures to me to join the APC, but I cannot join them. With what have they repaid somebody like Asiwaju Tinubu? He worked and helped the party to secure victory but has been dumped. That is not a party I would be interested in joining.
"One thing I would not allow is for anybody to rubbish our leaders in the South-West. Our leaders, including Asiwaju Tinubu must be accorded their due respect, as any attempt to rubbish them will be taken as a slap on the entire Yoruba race."