NNPC reports MRS, Capital Oil to DSS, EFCC for expropriating PMS valued at N17b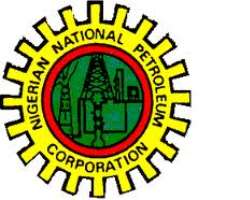 Two Nigerian oil firms  MRS Limited and Capital Oil and Gas Limited have landed in trouble over alleged illegal sale of petrol belonging to the Nigerian National Petroleum Corporation.
The NNPC said in a statement on Friday that it had reported the duo to the Department of State Service, DSS, and the Economic and Financial Crimes Commission (EFCC) over the illegal sale of about 130 million litres of Premium Motor Spirit, PMS, valued at N17.439
Group General Manager, Group Public Affairs Division, Mr. Ndu Ughamadu, in the statement,  said this was part of measures to achieve full recovery of the product or its cash equivalent.
  The product was stored in the facilities of the two indigenous downstream operators, under a throughput arrangement to ensure a robust strategic reserve.
NNPC Mr. Henry Ikem-Obih, Chief Operating Officer, NNPC Downstream, further stated that the NNPC had set up two committees to evaluate the roles played by some of its staff in the illegal product evacuation and had undertaken review of its entire throughput policy in order to align it with global best practices.
Nonetheless, Ikem-Obih stated that so far, MRS has fully complied by returning the 30 million litres of Premium Motor Spirit (petrol) that it expropriated while the NNPC had not achieved much progress with Capital Oil & Gas which was yet to return 82 million litres of petrol, valued at N11 billion, out of over 100 million litres which it took.
He added that as part of efforts to forestall a repeat of similar occurrence in the future, a disciplinary committee was already investigating the level of involvement of its staff with a view to applying appropriate sanctions as a deterrence measure.
The second committee, he said, was reviewing the Corporation's policy and guidelines for engaging in throughput arrangements with third parties to establish control measures that could help avert a similar incident in the future. Providing details of the act by the companies, Ikem-Obih, disclosed that the infraction was discovered earlier in the year when the Corporation had need to access the over 100 million litres of petrol stored at the Capital Oil & Gas depot for NNPC Retail and just over 30 million litres in MRS Limited depot all in Apapa area of Lagos.
He said, "We instructed the Nigerian Products Marketing Company (NPMC) a subsidiary of NNPC, to send additional trucks to those locations to move products for distribution aimed at meeting a supply shortfall we discovered in the market, but after days of not being able to access the terminals we had to take a decision as NNPC Management to invite auditors and inspectors to go and do a physical check on the inventories.
The visit revealed that there was no molecule of product for the NNPC to evacuate." Ikem-Obih disclosed that the infraction by the two downstream companies was a clear violation of existing throughput contract which prohibits the owners of the facilities from tempering with the volumes in their custody without express permission of the Corporation
"Armed with this information we promptly called them in to explain to us what happened to our product in their custody. After the meeting with them, we issued them with letters and told them in clear terms to do either of two things: return to us the full volume of what has been stored in their depots litre- for- litre or pay the full value of the products they took without our approval," he explained. On possible punitive measures to be meted out to culpable staff and erring firms, the COO said it would be better to allow the committees decide that in line with existing laws and regulations.