New Born Baby - First Stools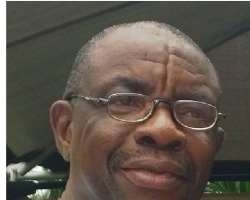 Most babies pass the first stool within the first 48 hours of birth, some may delay for up to 4 days and this should not be a cause for concern. The first stool passed (meconium) is usually dark, greenish and sometimes slimy. This should again not bother the mother because they are normal. However if a baby has not passed any stools after 3-4 days and the abdomen is distending, the doctor's opinion should be sought. Lose watery stools within the first 24hours of birth, especially when passed several times in a day needs medical attention.
Urine
Some mothers observe that their babies have not made any urine within the first 24 hours because the diapers are not wet. Their worry is justified, but there are some reasons for this. The baby may not have been fed since birth and therefore hasn't much fluid to pass out. This means that the baby could actually at this point be dehydrated. All that is needed is to feed the baby properly and wait. If this is done most of them will make urine within a couple of hours after the feeding. If after feeding the baby does not still make urine, medical attention should be sought.
Coloured urine, mainly yellowish discoloration, may be seen a few days after delivery. This should not also be a cause of anxiety; however if the urine has an odour or is blood stained, proper investigations need to be carried out and treatment initiated if necessary. A baby that cries each time he/she is passing urine also needs to be seen by the medical staff for investigation. Please note that this is not the same as a baby that cries because the diapers are wet. This is usually due to discomfort from the wet diapers and is normal.

The eyes of the new born
A normal baby may not open the eyes as the mother would wish and seems to be sleeping all the time. This is normal but a careful observer will notice that the baby actually opens the eyes at intervals. Most newborn babies sleep most of the time and only wake up when they are hungry. Some mothers worry that their baby sleeps most of the time only waking up at intervals to feed. This should not be a source of anxiety since it is normal. Eye discharge is a relatively common occurrence in newborn babies but this is dealt with in a later. Some mothers may notice a patch of redness usually on one side of the white area of the eyeball after delivery and get worried enough to rush back to the doctor for intervention. Most of the time, this red patch is a very small bleed under the white of the eye (conjunctiva). It is caused by pressure on the eyes when the baby was passing through the birth canal. No treatment is needed as the redness usually clears after a few days without any intervention. We will continue next week.
Professor Adimora is the medical director of Favoured child Clinic, Enugu. A Consultant Paediatrician with the University of Nigeria Teaching Hospital, Enugu and Senior Lecturer in the department of paediatrics, college of medicine, University of Nigeria Nsukka, Nigeria. A bible teacher. He is also the author of the book 'Anxieties of a young mother'. Author's website: www.authorsden.com/gilbertadimora E:mail: [email protected] [email protected] Tel: 08055054442