THE FIRST DAY OF LIFE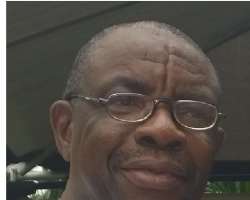 The first day of life is full of anxieties for the young mother especially those giving birth for the first time (primps) or those who have had one or two sad experiences in the past.
BREATHING
Because the most obvious sign of life in a human being is breathing, young mothers often watch the breathing of their newborn babies very closely. Unfortunately, because the breathing pattern of the new born baby is 'not normal' like that of adults, some mothers rush to the doctor with complaints that the baby is not breathing well. A newborn baby sometime breathes fast; at other times he seems to 'suspend' breathing for some time and then starts off once more. This should not be a cause for concern. It is not an indication that the baby is not well. This breathing pattern changes a few days after birth.
A common fear of the mother is whether the baby was suctioned well after delivery and that if this is not properly done the baby will develop respiratory problems. Any baby whose airways are not properly cleared may not be able to leave the delivery room because of irritation. Mothers should rest assured that so far as the baby is breathing normally, the airways are clear. However any rapid respiration especially when associated with grunting should be reported to the doctor. Noisy breathing sounds from the baby should also be reported to the doctor.


EARLY FEEDING
In some of our cultural beliefs babies are not supposed to be given anything except plain water in the first two days of life. This is believed to help wash the baby's stomach before real feeding can be started. This practice is dangerous especially for babies that have gone through difficult or prolonged labour. The reason is that the calories in the baby gets 'burnt out' during labour because of the intermittent contractions of the uterus and the caloric demands from the baby to meet the needs. The longer this persists, the lower the caloric stores in the body and the baby is either delivered with low caloric stores or may already have low blood sugar. Starving the baby further by giving only plain water tips the baby into low blood glucose (hypoglycaemia). This can lead to seizures (convulsions) and if not immediately controlled, can cause irreversible brain damage.
If the mother is not stable or fit after delivery, the baby can be started on artificial formulaon doctors' prescription until the mother improves. Exclusive breastfeeding, except where not indicated is the feeding of choice. Babies should be put to breast within 30minutes of delivery if the baby and the mother are stable. Contrary to the belief in some quarters, the first flow of milk from the mother after birth is NOT harmful to the baby; it is actually very beneficial to the new born baby as we are going to see in further discussion on breast feeding.
Professor Adimora is the medical director of Favouredchild Clinic, Enugu. A Consultant Paediatrician with the University of Nigeria Teaching Hospital, Enugu and Senior Lecturer in the department of paediatrics, college of medicine, University of Nigeria Nsukka, Nigeria. A bible teacher. He is also the author of the book 'Anxieties of a young mother'. Author's website: www.authorsden.com/gilbertadimora E:mal: [email protected]
[email protected] Tel: 08055054442, 08033257771
08055054442; 08033257771