NNPC, Chinese firm search for oil in Bauchi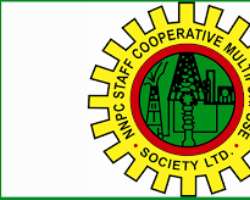 The Nigerian Na­tional Petroleum Corporation (NNPC) and the Chi­nese National Petroleum Company (CNPC) have entered into a joint ven­ture to search for oil in Bauchi State.
The two parties want to work with the Bauchi State Governor Moham­med Abdullahi Abubakar to explore oil in the state.
Speaking in Barambo community in Alka­leri Local Government, NNPC's Group General Manager, Dr Bako Mo­hammed, hinted that the two companies want to build a cordial relation­ship with the host com­munity.
Bako who represented the NNPC management told the governor that oil and gas exploration in the state was abandoned 20 years ago. He said that 435 square metres will be used for the project.
Earlier, Governor Abubakar said that a dream of over twenty years ago has today come to be a true dream under the leadership of Presi­dent Muhammadu Bu­hari, saying that by the seriousness of the federal government of Nigeria oil and gas was found in the basin of Benue trough using the 3Data seismic prospect.
He added that the activ­ities that are going on here with the 3D technology that was utilised twenty years ago to find some gas in Colmani River has made my dream come true, and prayed that this project that is back again during his administration will be a successful one.
The governor further said that the government of Bauchi State welcome the management of the two companies to the state and that they are ready to partner with them.
He urged the two com­panies to work hand in hand with the members of the community so that they can maintain a cor­dial relationship with the community.
According to the gov­ernor, "a lot of people of this community will be employed in this com­pany and already some children of the commu­nity had been employed before now."
Source:
The Authority