APO 6: HURIWA HAPPY OVER VERDICT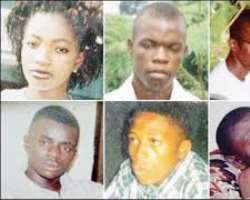 Although it took a decade and half before decisive justice was meted out to the five police officers found culpable in the alleged extrajudicial killings of six Apo traders in 2005, the HUMAN RIGHTS WRITERS ASSOCIATION OF NIGERIA (HURIWA) has applauded Justice Ishaq Bello, chief judge of the Abuja High Court for the landmark decision.
HURIWA recalled that Danjuma Ibrahim, Othman Abdulsalami, now at large; Nicholas Zakaria, Ezekiel Acheneje, Baba Emmanuel, and Sadiq Salami were alleged to have murdered the victims.
HURIWA also recalled that the office of the Attorney-General of the Federation is accusing the police officers of killing Ifeanyi Ozo, Chinedu Meniru, Isaac Ekene, Paulinus Ogbonna, Anthony Nwokike and Augustina Arebun.
The deceased, aged between 21 and 25 years, were returning from a night party in 2005 when they were allegedly killed.
HURIWA however charged the Chief Justice of Nigeria to quickly meet with the Chief Judges of the 36 states of Nigeria and Abuja to work out modalities for quickening the dispensation of justice in line with global best practices.
HURIWA said thus: "The prolonged period within which this single case has taken has shown the crises of credibility and legitimacy that the justice sector has found itself due to human factors. In other climes the court systems are professionally inclined to adjudication of cases timeously and efficiently. The administration of justice in Nigeria must be fundamentally reformed to serve public good".