Senator Omisore appeals for peace and brotherliness among warring factions in Ife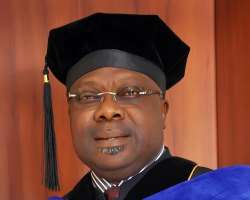 The Apesin Oodua of the Source, Senator Iyiola Omisore Phd, FNSE, has expressed utmost disbelief at the level of destruction and deaths that resulted from the communal clashes in Ile Ife on Wednesday, March 8, 2017.
The former deputy governor of the State, in a press statement from his media office, stated that Ife had been a very peaceful community, and for over a decade, "we have not witnessed this kind of communal feud that would result in unwarranted deaths and destruction. We have learnt to live in peace and harmony with our neighbours in Ife, the real reason for this feud is not yet cleared to me. But we thank God that the military and the police men drafted to the scene, have been able to contain it", Omisore stated.
Appealing to the communities and groups involved in the mayhem, Dr. Omisore disclosed that there is a lot to gain in living in peace and love rather than in disharmony. "There is no alternative to peace; we must collectively live in atmosphere of peace for mutual prosperity which has been the long standing practice among our people. I sympathise with everyone affected by the crisis and begged those involved to embrace one another by being your brother's keeper."
Omisore commended the state government and the law enforcement agents for their quick intervention but advised that they must ensure peace and harmony are restored fully to Ile-Ife.
From the account on ground, on Wednesday, intense fighting broke out in the Sabo area of Ile-Ife between two opposing communities leading to the destruction of property.
The mayhem is alleged to have been sparked by a disagreement between two factions of the National Road Transport Workers Union (NURTW) and traders from the two rival communities.
Soldiers and police were drafted to the area at the time while political and religious leaders intervened to ensure peace and security.