FG launches harmonised airport deparure/arrival cards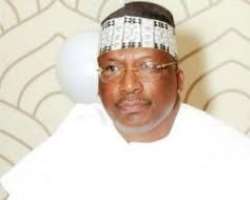 The Federal Government on Thursday in Kaduna launched a harmonised departure/arrival cards for air travellers in the country.
The Minister of Interior, retired Lt.-Gen. Abdulrahman Dambazau while launching the document, said the new cards would replace the multiple cards which hitherto existed at Nigerian airports.
He said 'Federal Government has chosen the Kaduna International Airport to formally launch this unique security document to the travelling public.
'This cards will replace the multiplicity of cards that hitherto existed and will take care of the interest of the Nigeria Immigration Service, Customs, Port Health Services, NDLEA and others.'
He explained that foreigners were expected to fill the departure/arrival cards, while Nigerians would fill the departure card only.
Dambazau said that the document had been scanned and stored in a data bank to be shared with relevant stakeholders, while travel records of passengers would be secure.
He added that the new measure was part of government's policy on 'Ease of doing business in Nigeria' in line with international best practices.
Earlier, the NIS Comptroller-General, Mr Muhammad Babandede, said the service
had put in place all the necessary logistics to implement the policy.
He said the NIS had strengthened its synergy with relevant agencies like Customs and NDLEA to ensure efficient service delivery.
He urged officers and men of the NIS, particularly those at the airports, to be professional and diligent in the‎ discharge of their duties.