Despite Travel Warning Hysteria in Nigeria, U.S. Still Among Most Welcoming Nations, Says U.S Border Patrol.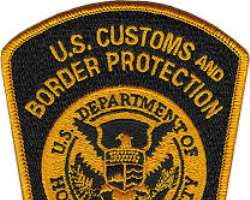 In the controversy surrounding the travel warning to the United States issued by a special adviser to the president on foreign affairs, Abike Dabiri-Erewa, the United States Customs and Border Patrol Wednesday denied accusations that Nigerian visitors are being targeted for deportation.
A statement from Dabiri-Erewa's office said that "In the last few weeks, the office has received a few cases of Nigerians with valid multiple-entry US visas being denied entry and sent back to Nigeria without any compelling or essential reasons".
The spokesperson of the U.S Customs and Border Patrol in a statement addressed to the publisher of Per Second News, Mr Femi Soneye, said that "The United States has been and continues to be a welcoming nation."
"U.S. Customs and Border Protection not only protects U.S. citizens and lawful permanent residents in the country but also wants to ensure the safety of international travelers who come to visit, study and conduct legitimate business in the United States."
"As the agency charged with determining admissibility of aliens at ports of entry, under U.S. immigration law [Section 291 of the INA [8 USC 1361] applicants for admission bear the burden of proof to establish that they are clearly eligible to enter the United States. In order to demonstrate that they are admissible, the applicant must overcome all grounds of inadmissibility."
"The Immigration and Nationality Act (INA) broadly governs the admissibility and inadmissibility of aliens seeking entry into the United States. INA § 212(a) lists more than 60 grounds of inadmissibility divided into several major categories, including health-related grounds, criminality, security reasons, public charge, labor certification, illegal entrants and immigration violations, documentation requirements, and miscellaneous grounds."
"CBP's dual mission is to facilitate travel to the United States while we secure our borders from those that would do us harm like terrorists and terrorist weapons, criminals, and contraband."
In the statement, the U.S Border Patrol spokesperson who is also a Public Affairs Specialist in the Office of Public Affairs, express appreciation for Mr Soneye's effort in resolving the controversy.
"Thank you for reaching out to U.S. Customs and Border Protection, the statement further said.
Foreign Affairs minister Geoffrey Onyeama Tuesday asked Nigerians with valid documents to disregard the travel warning.
He also confirmed the CBP's statement that the US Ambassador to Nigeria and other top officials had denied reports that Nigerians are being targeted for deportation.
Meanwhile, in an email received by Per Second News from the Socio-Economic Rights & Accountability Project, SERAP, a traveler name withheld said " I travelled to the U.S on 21st of February 2017, with a 2 years valid multiple visa, when I got to port of entry at the Los Angeles airport, the immigration officer directed me to one BPD, he interrogated me and I answered him politely, when he had nothing to hold onto, he said I should come for biometric to ascertain if I have any criminal background."
"I told him that I'm not a criminal that he should go ahead, later he brought some documents that I should sign, I told him that I will need to read before signing. He quickly withdrew the document and put me in a cold cell, from there he held me for four days, collected all my phone so that I will not get access to my family and later revoked my visa and I was deported back to Nigeria. Honestly, this is unfair Nigeria needs to do something."
Per Second News has contacted the CBP and Department of Homeland Security regarding the incident and more details are being expected from the traveler as at press time.
"One of the key points being missed is that every nation has the sovereign right and power to determine who may cross its borders, said an immigration lawyer in Washington. "Therefore an unadmitted and nonresident alien has no constitutional right to be let into the United States."
"This shouldn't be a particularly shocking proposition. Every nation ruled by a functioning government makes some kind of attempt to control its borders and determine who may reside within its territory."
An official of the CBP on condition of anonymity said that this controversy is particularly disturbing in view of the fact that the United States accepts more than 1 million immigrants annually and allows nearly 300 million temporary visitors each year."
"Hundreds of thousands of Nigerians have arrived in the U.S within the last 3 months, in addition, the U.S. is the most generous in terms of the types of financial assistance and social programs that it offers to recently arrived immigrants, some of whom receive public assistance for the rest of their lives, he concluded.