FG plots blockage of $90bn oil revenue deficit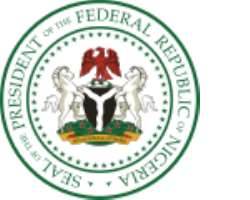 The Federal Government has begun plot to end the $90 billion investments revenues' deficit rocking Nigeria's oil and gas industry.
This came just as the international oil companies (IOCs) in the country said that several of the litigation they had against Nigerian National Petroleum Corporation (NNPC) stemmed from the need to address grey areas of contracts with government.
Noting that the court cases against NNPC are routine among business partners, a panel of Chief Executive Officers of Shell, Chevron, ExxonMobil and Total stated during a session at the just concluded Nigeria Oil and Gas (NOG) Conference in Abuja that the ploy by NNPC to claim different roles to its partners made the need to seek redress in court inevitable.
Minister of State for Petroleum Resource, Dr. Ibe Kachikwu and Chairman, Senate Committee on Petroleum Resources (Upstream), National Assembly, Donald Omotayo Alasoadura, stated separately on the side-line of a confab in Abuja that the revenue deficit rocking the country would be tamed with clarity of contract terms through the passage of law on oil industry governance presently before the National Assembly.
While Kachikwu also noted that the country targets $10 billion to meet up the investments shortfall in gas sector, the minister said that measures are in place to address this anomaly.
"Measures are in place and they will be thoroughly deployed immediately the issue of legislation on governance issues of the oil and gas industry are addressed," he said.
Alasoadura added that the bill tagged: Petroleum Industry Governance Bill (PIGB), which will enable end to revenue deficit in the sector, would be passed this month (March).
He said: "PIB has been divided into four parts. We are at the last stage of passage and before the end of March the bill will be laid on the floor of the Senate. And we believe the House of Representatives will do the same.
"Third reading is almost equal to passing. So we are expecting that the bill will be passed in March or if any questions are raised and needed to be addressed, it would be passed latest April."
Meanwhile, Executive Director, Mobil Producing Nigeria Unlimited, Sadi Adamu, stated that litigation was even common place among IOCs who are in partnership. He said: "NNPC will say they are your partner, when it's time to do other things, they become government and also the regulator.
"It is in Nigeria that arbitration in court contracts are seeing differently. When you are being taking to court in this part of the world, you immediately see the plaintiff as your enemy. No. You are in court to seek redress on grey areas of contracts.
"In our relationship with the Shell of this world, in our relationship with Chevron of this world, that is what we do." Chairman and Managing Director, Chevron Nigeria Ltd, Jeff Ewing, corroborated this view just as Country Chair, Shell Companies in Nigeria and Managing Director, SPDC, Osagie Okunbor, added that the IOCs also seek redress among one another on grey areas of contracts.
"We (IOC) are competitors, but we are partners when it comes to cost," he said. Suggesting that the crude price rout made seeking clarity in grey areas of contracts necessary, Okunbor said: "When oil price was 100 and above, we all were behaving like drunken people, we cannot now do it."
Reacting to the IOCs CEOs on court cases over alleged breach of contractual agreement, Group Managing Director of NNPC, Dr. Maikanti Baru, said that it was difficult to treat all IOCs equally. Represented by Group Executive Director, Exploration & Production, Saidu Muhammed, Baru stated that this was responsible for the perspective that NNPC, as a partner, acts like a regulator and government.
Stating that NNPC has, despite this, forged ahead with programmes such as exit from Joint Ventures (JV) contracts with IOCs, Baru maintained that government still bear the brunt of its shares in the JV cash calls.
Source:
New Telegraph