My life journey: I used to share a room with Ayinde Barrister — KWAM 1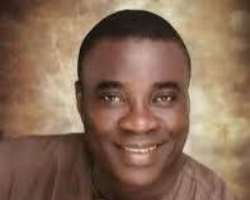 Celebrated fuji musician, Wasiu Ayinde, reflects on his journey through music as he clocks 60.
Today is a special one for Talazo Fuji singer, Wasiu Ayinde Marshal - an alias that, over the years, changed almost as rapidly as the artiste sought to renew his art.  The musician has clocked 60, an age that many would consider a landmark in a society where life expectancy is more than 10 years lower.
Wasiu's entry into the real elder's club is happening at a relatively symbolic time. About four days ago, popular film-maker, Tunde Kelani, clocked 69, and was celebrated by many of his friends, associates and fans across the country. Also on March 12, poet laureate, Prof. Niyi Osundare, will be 70, with a series of events bound to greet it. The three men are not really of the same pedigree nor are they in the same vocation. But those who are deep in Yoruba cultural heritage will attest to the fact that they drank a lot from the same pot.
Of course, in terms of engagement with oral literature, Wasiu's elder fuji practitioners, the late Sikiru Ayinde Barrister, whom he describes as his mentor, and Kollignton Ayinla, could be ahead. What many will continue to celebrate KWAM 1 for is the innovation that he brought into fuji, his doggedness and his ability to attract new audiences to the brand, both within and outside Nigeria.
Observers say that fuji is still alive due to the ingenuity and efforts of the artiste who, since 1984 when he released his limelight album, Tala '84, has continued to make waves. The reason is that many old genres die due to the absence of younger talents who are supposed to continue to propagate it. Perhaps this is what befell the likes of sakara and apala, which almost faded away with the passage of the likes of Yusuf Olatunji and Haruna Ishola. As KWAM 1, who ably took over from Barrister and Kollington, thus turns 60, many are likely to salute him as a bridge builder and a reliable apostle.
A culture promoter and the Dean, Students' Affairs at the University of Lagos, Prof. Tunde Babawale, is one of those people. Babawale, who is also a former Chief Executive Officer of the Centre for Black and African Arts and Civilisation,  notes that Wasiu Ayinde has done wonderfully well for fuji, Yoruba culture, Nigeria and Africa in general.
'Many people, young and old, like KWAM 1's music. It educates and entertains and it is good that he has for decades proved that he is an artiste that you cannot deny attention,' Babawale says.
Another big fan of fuji music, Mr. Hakeem Adenekan, hails Wasiu for some of the political and philosophical intervention that he had done through his music. He recalls his 1993 hit, Democracy, in which he criticises some of the contradictions that bedevil Nigeria's democratic dreams; and a song in which Wasiu stresses the importance of ori, one's inner head that governs one destiny. Both critics were among the stakeholders that Nigerian Breweries gathered in Lagos on Wednesday to discuss the impact of fuji and juju music on culture.
As Wasiu savours the accolades, however,  he likes to see himself as a lucky being, one who has excelled based on the favour he got from God.
He says, 'I am not more special than other people. I am just lucky because nothing makes me different from other fuji musicians like Adewale Ayuba, Obesere and others.'
He notes that he was born on Lagos Island, which he describes as the centre of fun. According to him, fuji got its name from faaji - celebration, fun etc - especially as contained in expressions such as Olowo lo n se fuja/ Kin ni fuji e,both indicating that it is money that rules the social scene.
'Our forefathers used fuji as freestyle word,' he adds.
Yet, he concedes that were - the Islamic song used to wake people up during the Ramadam festival - gave birth to fuji.
Wasiu gives kudos to Barrister who, he says, did extremely well for the brand.
'There is no need for us to be arguing about the origin of fuji, although there is the need to educate ourselves. Barrister did a lot to take fuji to the level it is. I started playing with ajisari groups since I was six years old. The first 10 years, I was an apprentice, including with my mentor, Alhaji Sikiru Ayinde Barrister. We were sharing one room then. I used to sleep in a room with him. I read Barrister like a book, like one studying for an examination. That was why I was the closest person to him till he died,' he explains. - Punch.