NFF confirms Super Eagles friendlies in London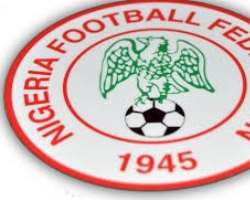 The Nigeria Football Federation (NFF) on Thursday confirmed the friendly matches between the Super Eagles and two giants of African football, Senegal and Burkina Faso.
NFF's spokesman Ademola Olajide said in Lagos that the matches, scheduled to take place in London, were further confirmed by its Official FIFA match agent.
He said, 'The NFF and its Official FIFA Match Agent, Jairo Pachon of Eurodata Sport have further confirmed details for the two international friendly matches for the Super Eagles.
'The Eagles will play against Senegal and Burkina Faso in London later this month.
'Currently they are on a five-match winning streak since losing 0-1 to Africa's runners-up in the 2017 Africa Cup of Nations, Egypt in a 2017 Cup of Nations qualifying match in Alexandria a year ago.
'The Super Eagles are ranked 41st in the world, 10 places below Senegal's Teranga Lions and three places below the Etalons of Burkina Faso.'
The Nigerian football governing body said the games would afford the Super Eagles adequate preparation ahead of their 2018 FIFA World Cup qualifying series.
It said, 'We believe that the two teams, Senegal and Burkina Faso, who also participated in this year's Africa Cup of Nations finals in Gabon will provide the Super Eagles with quality preparation.
'The friendly games will prepare them for the remaining matches of the 2018 FIFA World Cup qualifying series, and the 2019 Africa Cup of Nations qualifying campaign starting in June.
'Both games will take place at The Hive, Barnet FC home ground, and will kick off at 8 p.m.
'Nigeria and Senegal take to the pitch on Thursday, March 23, and it will be the turn of Nigeria and Burkina Faso on Monday, March 27.'
NFF said that the sale of tickets for the match had already begun.
'Tickets for both matches went on sale on March 1, 2017.
'They are available at 10 British Pounds Sterling for adults and 5 British Pounds Sterling for juniors.
'It can be purchased through the link: https://bfc.venuetoolbox/venuemanagement/asp/booktickets.asp?homeArea=home&dept.
'It can also be purchased by phone (0044) 2083813800 (ext.1100 or 1101), or in person from The Hive, Barnet FC, Camrose Avenue, London HA8 6AG.
'Media accreditation will be allocated on first-come, first-served basis, and will only be given to those who have emailed/requested in advance before match day: Mr. Matt Drive ([email protected]),'' NFF said. - NAN.